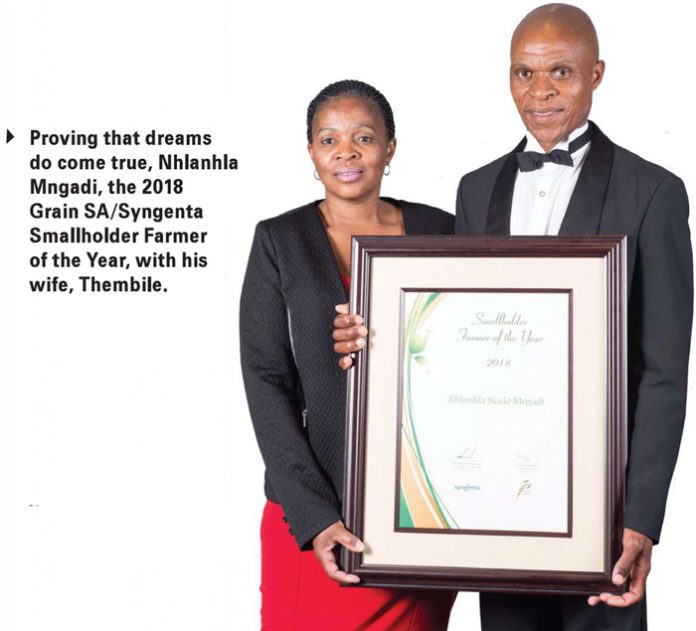 November 2018
LOUISE KUNZ, SA Graan/Grain editorial team and HELENUS KRUGER (photo)
In a video clip shown at the awards ceremony, Mr Nhlanhla Sicelo Mngadi from KwaZulu-Natal said that when he joined Grain SA in 2015 he told himself that he was going to be a commercial farmer one day. Since then, this year's Grain SA/Syngenta Smallholder Farmer of the Year has taken steps to catapult him towards reaching that goal.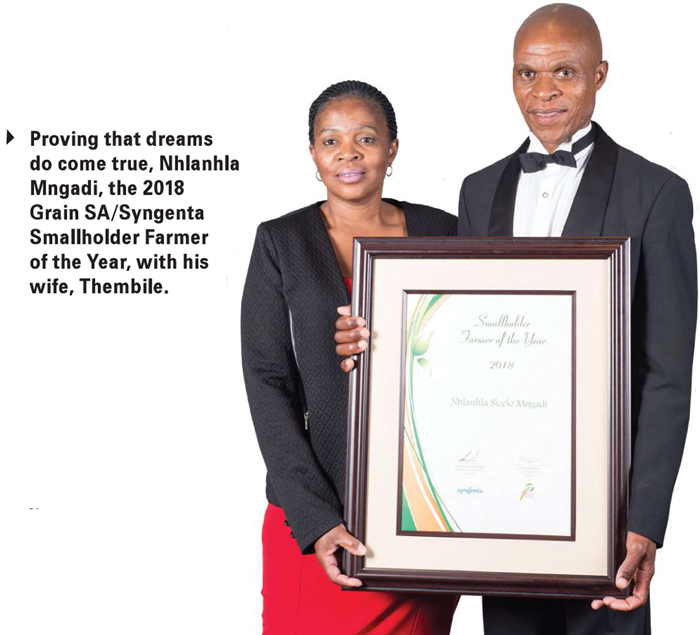 Mngadi noticed his neighbour's healthy maize crop in 2015. He then discovered the answer to realising his dream – join Grain SA. His neighbour was already a member at the time and since he became part of Grain SA's study groups, Mngadi has never looked back.
In the video clip he shared that he never realised the importance of planting time until Grain SA showed him the ropes. 'I now know it does not have to be 15 November. If it's cold, we wait for the right conditions.'
Initially Mngadi and his brother, Thula, planted only 2 ha of maize, but this year managed to plant 17 ha, nearly reaching their three-year goal to plant 18 ha. They work hard in implementing what they learn and have shown vast improvement – not only in hectares and yields, but also in agricultural practices and efficiency. This worthy winner has already set his next goal: 'In five years he wants a yield of more than 250 tons.'
Mngadi has proven that a dream does not become reality through magic; it takes determination and hard work.
Publication: November 2018
Section: Grain SA