Graan SA se streeksvergaderings begin vroeg in die nuwe jaar. Dié vergaderings sal fokus op die organisasie se stra­tegiese rigting vir 2021, insette en monitering, die mark­situasie, navorsing en ontwikkeling, winsgewendheid, die ekonomiese situasie, die stand van die heffings asook ledevoordele. Lede word uitgenooi om by hul naaste vergadering aan te sluit. Datums is in week 45 se Perspektief, Graan SA se nuusbrief, beskikbaar.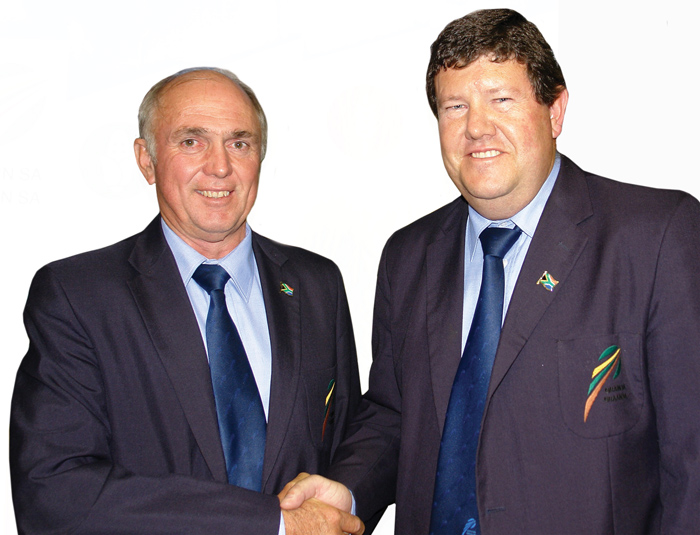 Jaco Minnaar (op regterhand), voormalige voorsitter van Graan SA, is verkies tot adjunk­president van Agri SA en Derek Mathews, huidige voor­sitter van Graan SA, as bedryfskamerverteenwoordiger op die Direksie.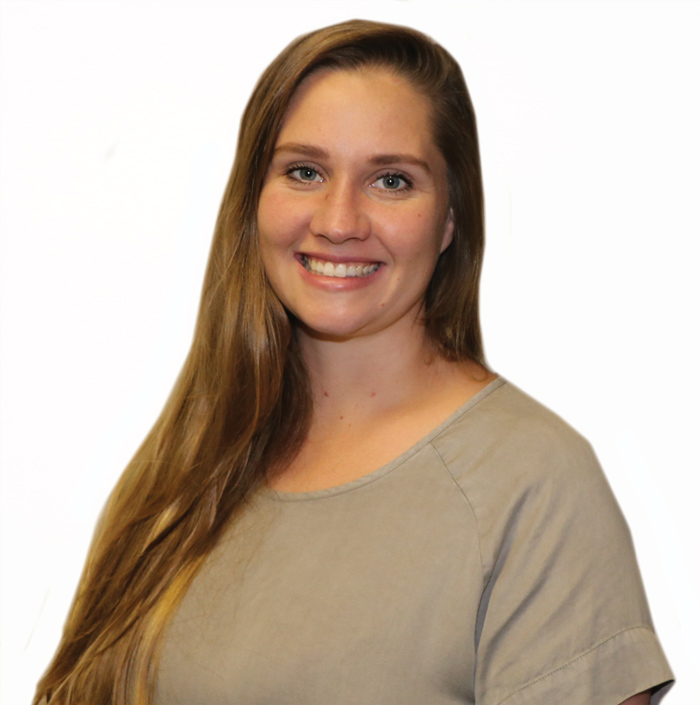 Machel Kruger is met ingang van 26 Oktober 2020 aangestel as debiteureklerk: Finansies by Graan SA.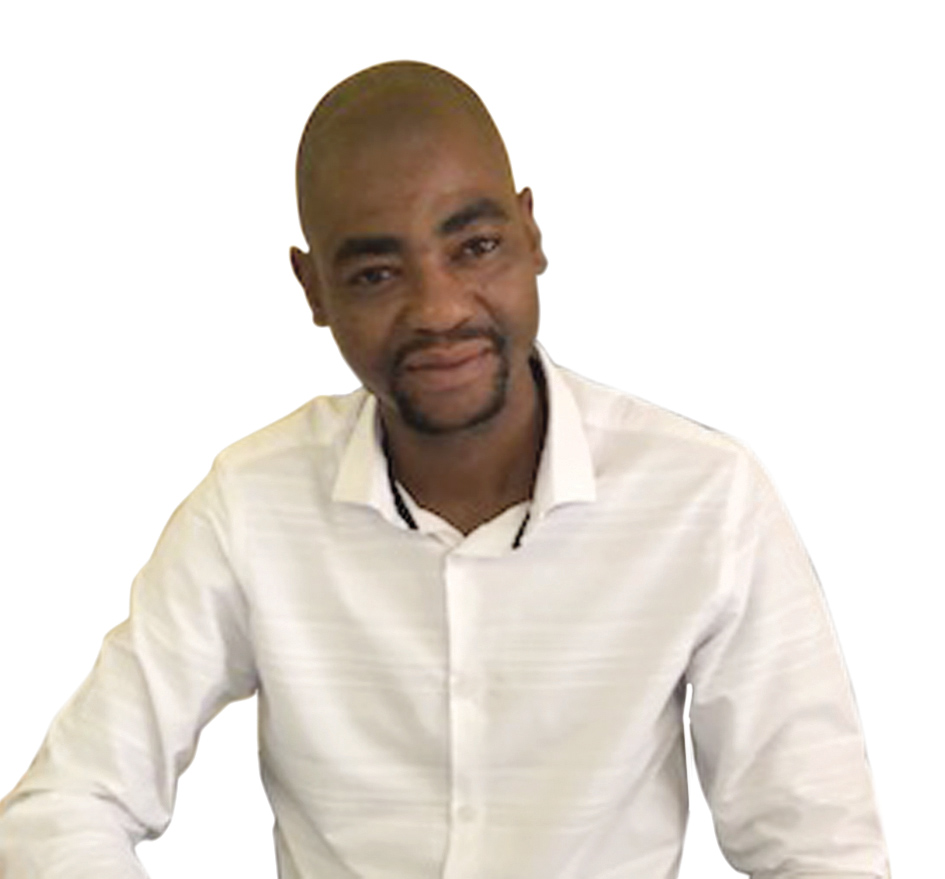 Smangaliso (Smanga) Zimbili, who has been the office assistant for Grain SA's Farmer Development office in Mbombela since October 2018, has been appointed permanently in this position effective from 1 October 2020.
Record wheat harvest a possibility
The rainfall of the past couple of months in the Western Cape and the improved moisture levels in other winter crop-growing areas of South Africa, have led to the further upward revision of the harvest estimate. South Africa's Crop Estimates Committee lifted wheat, barley, canola and oats production by 5%, 1%, 9% and 6% respectively from September 2020 to 2,13 million tons, 526 706 tons, 137 356 tons and 47 400 tons. These will be the largest harvests on record for barley, canola and oats, while for wheat it will be the largest harvest in 19 years.
Source: Agricultural Economics Today, 2 November 2020.
Leë HDPE-plaagdoderhouers word herwin
Suid-Afrika se plastiekherwinnaars is erg belemmer deur die inperkingsregulasies en moes hul bedrywighede vir ongeveer drie maande staak. Gelukkig het die mark herstel en die herwinning van plastiek is weer in volle gang. Die inperkingsperiode het egter so 'n vraag na herwinde plastiek geskep dat die meeste CropLife SA-gesertifiseerde plastiekherwinnaars desperaat is vir leë HDPE-plaagdoderhouers. Volgens SANS 10406 moet plaagdoderhouers na gebruik drie maal uitgespoel word voor herwinning. Vir meer inligting, kontak dr Gerhard Verdoorn per e-pos by gerhard@croplife.co.za.
Bron: Perspektief-nuusbrief; Graan SA; Week 43, 2020.
DA sê nee vir plaasaanvalle
Tydens die DA se federale kongres aan die einde van Oktober het afge­vaardigdes eenparig besluit dat plaasaanvalle en -moorde tot 'n haat- en priori­teitsmisdaad verklaar moet word. Die resolusie vra vir strawwer vonnisse wanneer daar bewys word dat die motief vir die aanval haat of minagting was op grond van die slagoffer se identiteit as produsent of plaaswerker. Verder vra dit ook vir die opstel van streekspesifieke veiligheidsplanne vir elke landelike polisiedistrik in die land en dat landelike gemeenskaps­polisiëringseenhede op stasievlak vir elke polisiekantoor ingestel word.
Bron: landbou.com, 2 November 2020.
Jacaranda FM-luisteraars van regoor Suid-Afrika het binne slegs vier dae 'n rekordbedrag van R3,6 miljoen aan boeregemeenskappe in die Vrystaat, wat deur die verwoestende brande ge­raak is, geskenk. Dié projek is deur die programaanbieder, Martin Bester (regs), en die voormalige Springbokslot, Bakkies Botha, begin.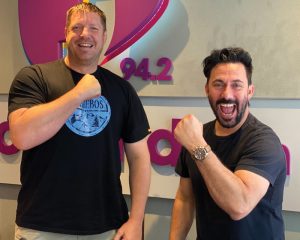 Engen partnered with Agri SA earlier this year to help support their Drought Aid Fund. Over a six-month period, Engen contributed R1 to the fund for every litre of participating Engen lubricant sold nationwide – raising R700 000 from April to September. The official handover took place on 8 October in Pretoria. Andrea Campher, Agri SA disaster risk manager (middle), received the check on behalf of Agri SA from Paul Delport, Engen Lubricants distributor sales manager and Jason Rathbone, Engen Lubricants key account manager.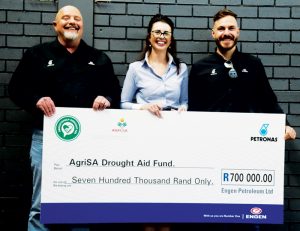 Voorwaarts, al is dit opdraand
Teen die tyd dat julle hierdie lees, behoort die Kaapse oes afgehandel en die noorde se oes geplant te wees. Is dit nie lekker dat die reën mooi betyds gekom het nie? 'n Beter begin vir die somerseisoen kon ons seker nie gevra het nie! Ek het egter die afgelope twee seisoene net weer intens […]
Onward, even if it's uphill
By the time you are reading this, the Cape harvest should be completed and the crops in the north should be planted. Isn't it just great that the rain has come in time? We could not have asked for a better start to the summer season! However, over the past two seasons I have once […]
'n Stille Nag in die vreemde
Beste Grootneef Dit was 'n koue aand met ligte motreën wat teen jou gesig vasgewaai het. Die trietsige son het net na drie-uur die middag agter die berg verdwyn. Die voetheuwels om die berge was donker met dennewoud en misbanke wat in die klowe afgerol het. Die straat was stil, met net enkele voertuie wat […]