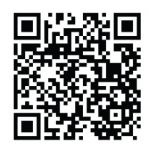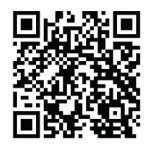 Fall armyworm (FAW) is a very important pest that maize producers in South Africa must take note of. Several closely related species such as the African armyworm and the false bollworm are often mistaken for FAW. Click these QR codes to view videos on how to identify FAW, the damage it causes and important recommendations for control, particularly for the Highveld region of South Africa.
Graan SA het talle navrae ontvang van lede wat mielies en ander gewasse wil skenk om mense in nood te help. Ná vele besprekings met verskillende landbou-organisasies is beskikbare opsies bekendgestel. Dit kan op die tuisblad van Graan SA se webwerf (www.grainsa.co.za) besigtig word.
During a meeting with AB InBev on 24 April, the company indicated that they would continue with the full barley mandate of 475 000 tons. Grain SA has been in continual contact with AB InBev to ensure the purchase of barley. Follow Grain SA's Facebook page and website for updates on this topic.
Thanks to a sponsorship of R40 000, Grain SA's farmer development team could purchase 2 000 masks to proceed with their work in a safe environment. Johan Kriel, Grain SA development coordinator, can be seen here with one of the masks.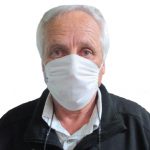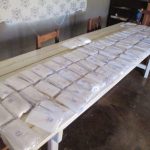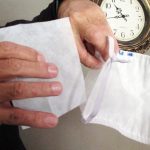 'n Kitsbank vir pap
Volgens 'n groep meganiese ingenieurs van die Noordwes-Universiteit kan hulle nuwe pap-"kitsbank" Suid-Afrikaners se honger teen lae koste stil, 'n gekonkel in die verspreiding van kospakkies uitskakel én die oordrag van die koronavirus tot die minimum beperk. Dié pap-OTM is 'n uitvloeisel van 'n voedingskema in die Potchefstroom/Tlokwe-omgewing tydens die inperking.
Die produk, wat met koue water of melk aangemaak word, is met vitamiene verryk en bevat reeds melkpoeier en suiker. Dit is met die hulp van dieetkundiges saamgestel sodat iemand vir 'n paar maande kan oorleef as hulle net een ete per dag kan eet. Die produk is boonop steriel en word sonder enige kontak met mense vervaardig en in pakke van 5 kg verseël – genoeg vir omtrent drie etes per dag vir 'n gesin van vyf vir 'n week, teen 'n koste van R100.
Bron: Rapport, 3 Mei 2020
Virtual discussions about agriculture enlighten the public
Jannie de Villiers (CEO of Grain SA) and Jaco Minnaar (former chairman of Grain SA) were two of the panel members of session four of Senwes's Agricultural Value Chain Virtual Discussion. The discussion featured producers in the spotlight and the panel was anchored by Agbiz CEO, Dr John Purchase.
Source: Senwes press release, 14 May 2020
Gaan El Niño of La Niña heers in die 2020/2021-seisoen?
Die ENSO-verskynsel (El Niño Suidelike Ossillasie) is een van die belangrikste aanduiders vir somerreënval. Die 2019/2020-seisoen is onlangs volgens die ENSO-indeks tot 'n El Niño-seisoen verklaar. Vir die 2020/2021-seisoen is die IOD-indeks (Indiese Oseaan-dipool) tans neutraal en kan dit, volgens die meeste voorspellings, in die komende maande in 'n negatiewe fase inbeweeg. Die meeste weermodelle is dit eens dat die kans op 'n herontwikkeling van El Niño-toestande vir die 2020/2021-somer onder gemiddeld is, met 'n kans van ongeveer 40% op La Niña-toestande en 40% op neutrale toestande.
Bron: landbou.com, 18 Mei 2020
Graan SA het met teleurstelling kennis geneem van die Safex-besluit om vanaf Maart 2021 'n differensiaal op sojabone in te stel. Dit volg na baie besprekings, navorsingsplanne en motiverings tussen Graan SA en die JSE rakende differensiale. Graan SA sal aanhou om deel te neem aan die gesprekvoering en prosedures – en alles in die stryd werp om die stelsel te verbeter.
'n Leerder in Jannie de Villiers se dogter, Gerdie, se graad 5-geskiedenisklas het die vraag, "What is the name of a meeting place for African farmers?" só beantwoord: "NAMPO!" Die korrekte antwoord is eintlik kgotla. Dis beslis 'n bewys dat die feit dat NAMPO uitgestel moes word, nie net personeel en verskaffers van Graan SA se gedagtes oorheers het nie!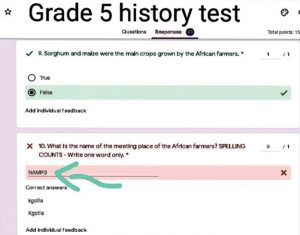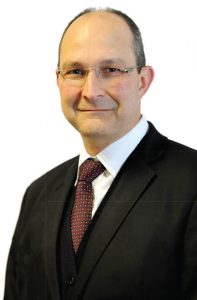 Wessel Lemmer has been appointed as general manager of Agbiz Grain, a fully-fledged and dedicated desk under the Agricultural Business Chamber (Agbiz). He will assume responsibilities in July 2020 and will succeed Mariana Purnell, who is retiring at the end of June. Wessel has a long track record in the agricultural industry, gained over more than 30 years. He held the position of senior agricultural economist at Absa Bank from May 2015, before being promoted to head: sector economics in Absa Retail and Business Bank. During his eight-year tenure at Grain SA as senior agricultural economist, he gained first-hand experience in the grain industry, focussing on research in the marketing environment, and negotiating and influencing actions and policies which affect the marketing and trade environments.
Agriculture is showing its mettle now
South Africa is still in lockdown (even if it is at level 3). When looking at the photos on the groups, I see many of our producers are locked down in the mud in their fields. 'Jannie, it's easy to get into the fields, but getting out is the problem,' I hear them say. The […]
Landbou wys nou sy staal
Suid-Afrika sit steeds vasgegrendel (al is dit op vlak 3). Wanneer ek so na die foto's op die groepe kyk, sien ek baie van ons produsente sit ook vasgegrendel in die modder van die lande. "Jannie, ons kom maklik in die lande in, maar dis daai uitkom wat die probleem is," hoor ek hulle sê. […]
Maskers
Beste Grootneef Een aand laat flits ek deur die TV-kanale op soek na iets anders as corona-nuus. Die kanaal waar ek toe vassteek, het gehandel oor die presidentskap van president George W. Bush in 2001. Een van die mees traumatiese gebeure waarop die Withuis moes reageer, was 9/11. Die beelde van twee vliegtuie wat in […]