Multimedia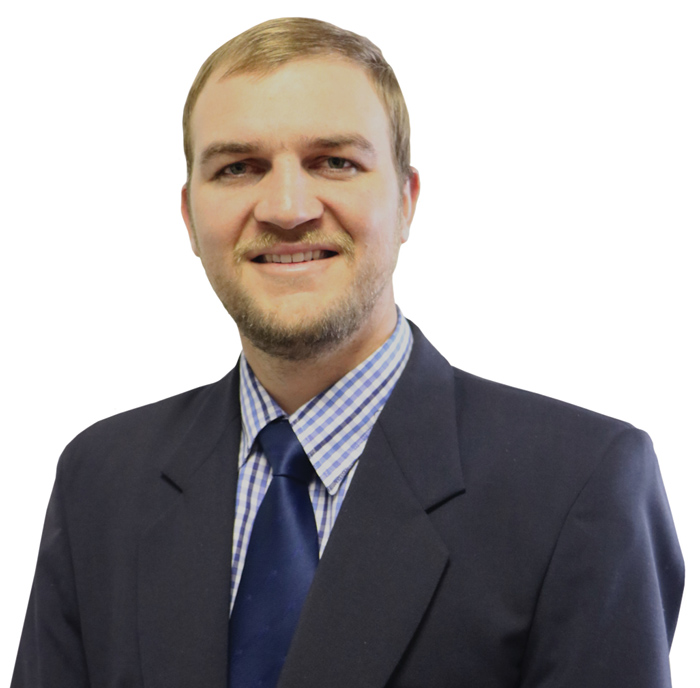 Luan van der Walt, Grain SA agricultural economist, explains to Kieno Kammies of CapeTalk FM how the ongoing drought is impacting the livelihood of many grain and livestock producers, especially in the Northern Cape region. Producers have been losing money, trying to sustain their farms in the drought-stricken areas.
Die huidige uitbreking van bek-en-klouseer was die dryfveer vir 'n vergadering wat op 16 Januarie 2020 in Pretoria plaasgevind het. Tydens die vergadering het die aanbieders en organiseerders van ses van Suid-Afrika se grootste lewendehawegeleenthede, hulself gesamentlik verbind tot 'n wetenskaplik gebaseerde biosekuriteitsprotokol vir die aanbied van hul toekomstige geleenthede. Die ses geleenthede ter sprake by die vergadering en wat die protokol van meet af sal toepas, is: Bloemskou (24 April – 2 Mei), NAMPO Oesdag (12 – 15 Mei), die Royal-skou (22 – 31 Mei), NAMPO Kaap (9 – 11 September), NAMPO ALFA (24 – 26 September) en Agri-Expo Livestock (8 – 10 Oktober).
Sojaboonverbruik het sedert 2018 wêreldwyd met 3,52% gestyg. Ikageng Maluleke, ekonoom by Graan SA, het vroeg in Januarie in 'n artikel op landbou.com gesê hoewel 'n sterker neiging na katoenproduksie tans ervaar word, die produksie van sojabone nie afgeskeep sal word nie. Die Suid-Afrikaanse verwerkingskapasiteit van dié kommoditeit het al 'n vlak van 2,2 miljoen ton bereik. Volgens haar bly sojabone 'n gunstige alternatief vir veral mielies in droogtetye, aangesien laat reën sojabone met sy later plantdatum kan bevoordeel.
Groot terugslag vir die landbousektor
Volgens 'n persverklaring van Agri SA is die inploffing van die Land Bank en Moody's se afgradering van die instelling, 'n reuseterugslag vir groei en transformasie in die landbousektor. Die kredietgraderingsagentskap se afgradering is 'n bewys van die ongesonde stand van sake by die bank. Die afgradering behels direkte implikasies vir die landbou, met 'n wyer impak op die ekonomie.
Die Land Bank se langtermynvolhoubaarheid en sy vermoë om sy mandaat uit te voer, word nou as "meer riskant" beskou, wat dus toegang tot finansiering moeiliker en duurder vir die bank maak. In die verklaring het Agri SA die stand van korporatiewe bestuur by die Land Bank, wat tot die afgradering gelei het, bevraagteken. Dié organisasie doen 'n dringende beroep op die raad en die bestuurspan van die bank om 'n omkeerstrategie in plek te sit wat 'n totale inploffing van die instelling kan teenwerk.
Bron: Agri SA-persverklaring, 22 Januarie 2020
The spotlight on plant health in 2020
In response to an announcement by the Food and Agriculture Organisation of the United Nations (FAO) that 2020 had been declared the International Year of Plant Health, Dr Hendrik Smith, a conservation agriculture facilitator at Grain SA and the Maize Trust, said the cultivation of healthy plants depends on healthy soils. Healthy soils mean healthy plants and subsequently healthy people.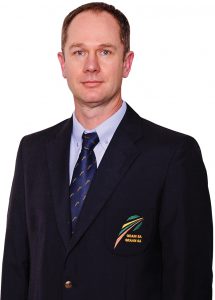 FAO director-general, Qu Dongyu, said plants provide the core basis for life on earth and are the single most important pillar of human nutrition. However, healthy plants are not something that can be taken for granted. He added that the key objectives for the year were raising awareness of the importance of healthy plants, highlighting the impact of plant health on food security and ecosystem functions, and sharing best practices on how to keep plants healthy while protecting the environment.
Source: Farmers Weekly, 21 January 2020
Ragweed detected on South African soil
During January, scientists have made a landmark discovery when ragweed, a highly allergenic weed native to North America, was detected in South African pollen spore traps for the very first time. Ragweed is incredibly invasive and its potent pollen has been problematic in the United States for many decades. In recent years, allergy sufferers in Europe and South America have also come under threat as ragweed started to invade these areas. It thrives in hot, dry environments and produces more pollen when CO2 levels are high. Due to its potency, ragweed poses a serious implication for human health and those previously not affected by pollen allergies, may well develop a sensitivity to ragweed as it proliferates.
Source: Press release issued by the UCT Lung Institute, 20 January 2020
Buite ons grense | Outside our borders
Zimbabwe lifts ban on GMO maize
In a step to help avert what could be its worst famine, Zimbabwe has quietly lifted a ban on imports of genetically modified maize for the first time in twelve years. While genetically modified maize imports from South Africa are being allowed, the grain is carefully quarantined. It is also milled into maize meal, a national staple. Currently maize meal, used to make the staple food known locally as sadza, is in short supply across the nation. The country is battling its worst drought in 40 years and is in the midst of an economic collapse that has left about half the population in need of food aid.
Source: iol.co.za/business-report, 1 February 2020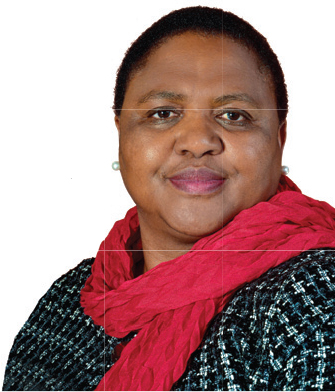 Die Minister van Landbou, Grondhervorming en Landelike Ontwikkeling, Thoko Didiza, het aangekondig dat die Nasionale Tesourie se Werkfondsprogram ook nou aangewend word om kleinskaalse boere tot op kommersiële skaal te help groei. Hierdie program dien as buffer nadat die gemengde finansieringsprogram wat deur die Land Bank geadministreer word, verlede jaar tydelik opgeskort is om te voorkom dat onder meer staatsamptenare dit gebruik om aansoek te doen vir finansiering. Nuwe kriteria vir begunstigdes is intussen opgestel.
Bron: landbou.com, 24 Januarie 2020
Plans made together give hope during challenges
March is Congress month. The Grain SA leadership and staff are criss-crossing the country to talk and listen to members at grassroots level. Feedback is given and plans are made together about what we can do to make producers sustainable. Sometimes we socialise until late at night and listen carefully to people's hearts. We hear […]
Planne saam gemaak gee hoop tydens uitdagings
Maart-maand is Kongres-maand. Die Graan SA-leierskap en -personeel deurkruis die land om op grondvlak met die lede te praat en te luister. Daar word terugvoer gegee en saam planne gemaak oor wat ons kan doen om produsente volhoubaar te maak. Ons kuier soms tot laat in die aand en luister ook mooi na die harte […]
Waar is Justitia?
Beste Grootneef Sy was 'n mooi vrou – lank en slank met hare wat oor haar skouers val. Sy staan steeds effe vooroor en luister. Haar oë is bedek met 'n blinddoek, sodat sy met totale fokus alles om haar kan inneem. In haar regterhand is 'n skaal met twee leë bakke. In haar linkerhand, […]