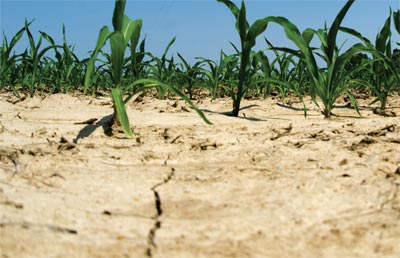 June 2016
CHRISTO VAN DER RHEEDE, deputy executive director: Agri SA
Agri SA has collected R14 million to subsidise or fund the following activities:
12 165 producers were assisted with fodder to keep some of their livestock alive.
8 657 farm workers and their families were assisted with food parcels.
39 729 bales of fodder of various sizes were donated or purchased and distributed.
26 580 bags of feed pellets were donated or purchased and distributed.
236 tons of mealie meal food hampers were donated and distributed.
200 000 litres of water were donated and distributed.
20 water tanks were donated and distributed.
532 trucks were used to transport fodder, food parcels and water.
R14 million donated by the individuals and companies.
1 274 donors donated money to the fund.
150 rural towns were targeted in six provinces.
The following amounts were distributed to provinces since January 2016 until May 2016:
North West Province: R3 139 474
Free State: R2 939 474
Western Cape: R2 000 000
Northern Cape: R2 368 421
Eastern Cape: R889 474
Other provinces: R1 160 526
South Africa is facing its worst drought since 1982 and the negative impact on social, environmental and economic stability poses a major threat to food security throughout the Southern African Region.
Agri SA plays a key role in promoting the development, profitability, stability and sustainability of agriculture in South Africa. By means of its nine provincial offices, 1 000 producer organisations and 24 commodity organisations, it is well positioned to play a co-ordinating role to handle the challenges of drought conditions.
As a leading maize producer South Africa will, in 2016, reap the smallest harvest since 2007. The El Niño weather phenomenon resulted in abnormal low rainfall in many parts of the country. Five of the nine provinces in South Africa were declared drought disaster areas.
The drought also impacted negatively on water supplies across the country. Supplies this year amount to 64,3% compared to 74,6% the previous year. Thousands of livestock also succumbed to the drought and the impact on rural communities has been severe and traumatic.
Water shortages are also experienced by more than 2,7 million households in the country. According to the UN Food Agency, approximately 14 million people face hunger in the Southern African region. The South African Weather Service says that 2015 was the driest year on record since 1904.
As a major role-player in agriculture, Agri SA has been very active and vocal since August 2015 because of the disastrous effect of the El Niño phenomenon. A task team was established to manage all matters related to the drought. A drought relief fund was also launched and the national and provincial network of Agri SA was activated to assist with the distribution of fodder and humanitarian aid to droughtstricken areas.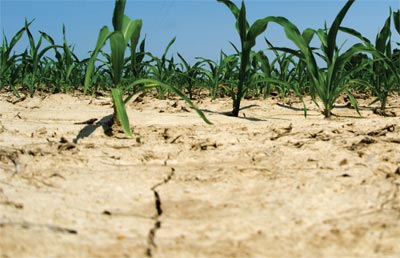 In August 2015 Agri SA resolved that research should be done to quantify the effect of possible El Niño phenomena on the agricultural sector so that politicians and stakeholders can be warned in advance. The Drought Relief Fund was established by Agri SA and Senwes in November 2015 and an action plan was initiated in January 2016, which included an appeal to all corporates to support the fund.
A task team consisting of senior staff of the Agri SA head and provincial offices under my leadership were tasked with responsibilities such as the identification of areas that were in desperate need, facilitating the transport of fodder and various types of humanitarian aid, managing media, finances, logistics as well as monitoring and reporting all drought relief efforts. Up until now an amount of R14 million was distributed amongst the provinces and all of them report back on a monthly basis.
In addition well-known chain store groups, millers and companies in co-operation with Agri SA and its provincial offices, offered humanitarian assistance to various communities. These include communities and farm workers in 147 farming towns or districts in the Free State, North West Province, Northern and Western Cape.
These actions complement the widespread distribution of fodder to approximately 5 000 producers in all drought-stricken provinces. 15 000 bales of fodder as well as 10 000 bags of feed pellets were distributed to these producers.
Agri SA is also very grateful to all producers who donated fodder and all the trucking companies who assisted with the transport thereof. Approximately 400 interlinks were used thus far to transport fodder to producers in need. A large percentage of startup black farmers also benefited from the initiative.
Thuso Mills in Bothaville in the Free State, provided relief to 900 farm workers in the Brandfort, Hertzogville, Boshoff and Dealesville areas with a maize meal donation of 22 tons. 2 tons of maize meal was delivered to the Lethoteng Learning centre in Clocolan to feed 150 children. This will provide them with a daily meal for 40 weeks.
Financial assistance rendered by Agri SA and products produced by local producers' associations enabled Agri Northern Cape to address the nutritional needs of farm children residing in school hostels in Brits which burnt down recently and in Middelpos where children do not always have enough food.
A project launched by the Bearing Man Group and its agricultural manager, Mr Carlo Beukes, encouraged the public by means of notices which were put up in all BMG outlets, to donate non-perishable foods. The first handover of food will take place in Bultfontein in the near future.
With the help of Pick n Pay, the Agri Hope Grass project and the Sage Foundation, 150 000 litres of water were handed over to communities where water shortages were severe. The Agri SA Grass Hope Project also visited the Kwarriekraal community in the North West Province to provide feed to livestock.
This was complemented by a donation of dried fruit to the community by the PWC group.
A donation of 8 tons of maize meal by maize producer Mr Douw Steyn from Standerton was handed over to needy farming communities in the North West Province. A local school community of Ongopotse Tiro School in Mafikeng was one of the beneficiaries.
Residents of the Goedverwacht Moravian Mission in the Western Cape were also very grateful for the water which was delivered by Pick n Pay.
Severe dry conditions are experienced in this part of the Western Cape and a constant supply of clean water is a major challenge.
Let's continue to support the drought fund at http://droughtaidfund.co.za/ and sustain our producers and farm workers. They are a strategic economic asset which we must nurture and empower.

Publication: June 2016
Section: Grain SA