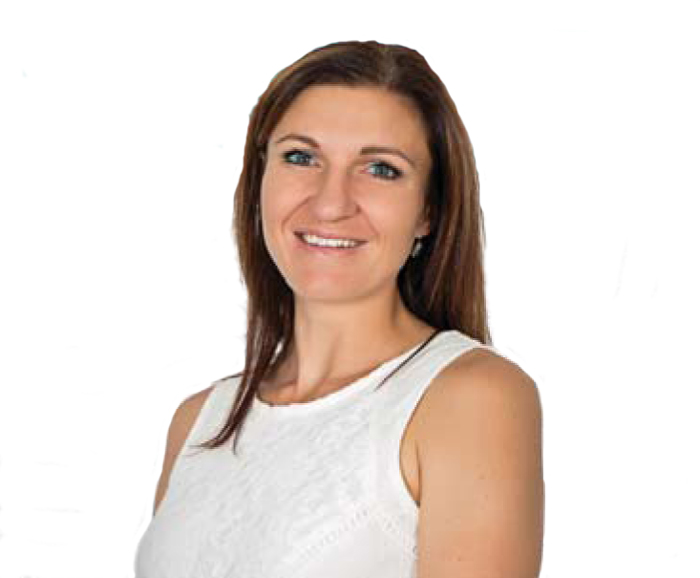 Aptly named the Grain SA Day of Celebration, this prestigious event embodies not only the rich diversity of South Africa, but also the unifying passion for agriculture that exists within the country's farming community.
Hosted annually by Grain SA at NAMPO Park, the Day of Celebration is a culmination of months of preparation to give recognition to emerging farmers who are part of the Grain SA Farmer Development Programme. To this end three groups of judges travelled to the ends of South Africa to identify finalists in the following categories: Grain SA/Absa/John Deere Financial New Era Commercial Farmer of the Year, Grain SA/Bayer Potential Commercial Farmer of the Year, Grain SA Smallholder Farmer of the Year, Grain SA/Absa/John Deere Financial Subsistence Farmer of the Year.
The event is a showcase of the diligence and fruit of a year's labour and commitment on the part of emerging farmers and mentors alike. 'This is an emotional gathering, but one where we charge our batteries as we move towards the end of the year. Recognising what you as farmers have achieved throughout this year gives us hope, and as we wait for rain we trust in God as He enables you to grow food for our nation,' Jannie de Villiers, CEO of Grain SA, told farmers who were there to celebrate one another.
Attending the event were representatives from the Department of Agriculture, agribusinesses, organised agriculture as well as the media and the private sector. Even a member of parliament, Ms Anette Steyn, was present.
And the winners are…
The highlight of the afternoon was the announcement of the 2019 Grain SA/Absa/John Deere Financial New Era Commercial Farmer of the Year by Grain SA chairperson, Jaco Minnaar. Andries van der Poll and his wife, Jacky, were elated to be recognised in this category. As the winner Andries receives a brand new John Deere 5075E MFWD tractor – to be delivered to his farm.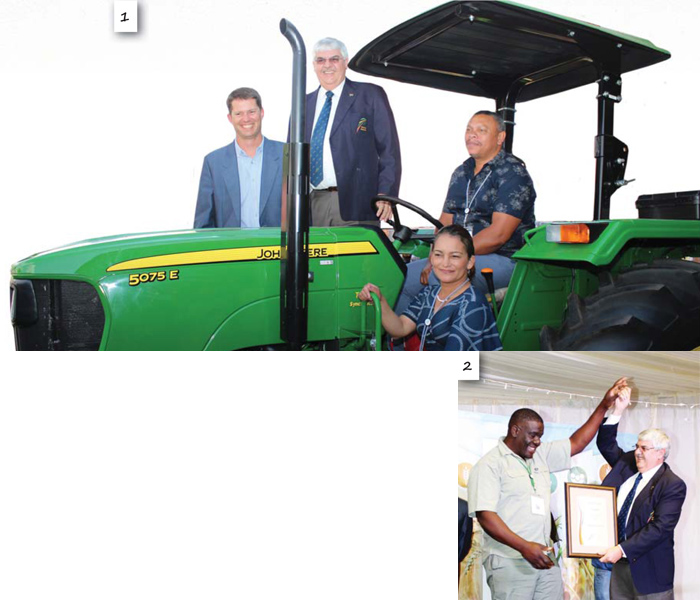 This Western Cape farmer started farming as a young boy alongside his father and worked as a farm manager for 20 years after obtaining a diploma in agriculture. In 2012, Andries attained a government lease on the farm Kliptdrift in the Riebeek West area.
Jacky, who has a strong financial background, helps to manage the operation as assistant manager. The Van der Polls farm on 450 ha of which 300 ha are suitable for planting. They joined Grain SA to learn more about modern production practices, which led them to introduce a rotation system – implementing a combination of minimum tillage and no-till. Apart from wheat and lucerne, they plant maize under irrigation in summer and farm with livestock. They plan to further diversify their farming operation in the future and a project that will ensure job creation in their community is also in the pipeline. In his acceptance speech Andries thanked Grain SA for their guidance, allowing him to live his dream. Other finalists in this category were Mapota Paulus Mosia from Edenville in the Free State and Alfreda Mars form Moorreesburg in the Western Cape.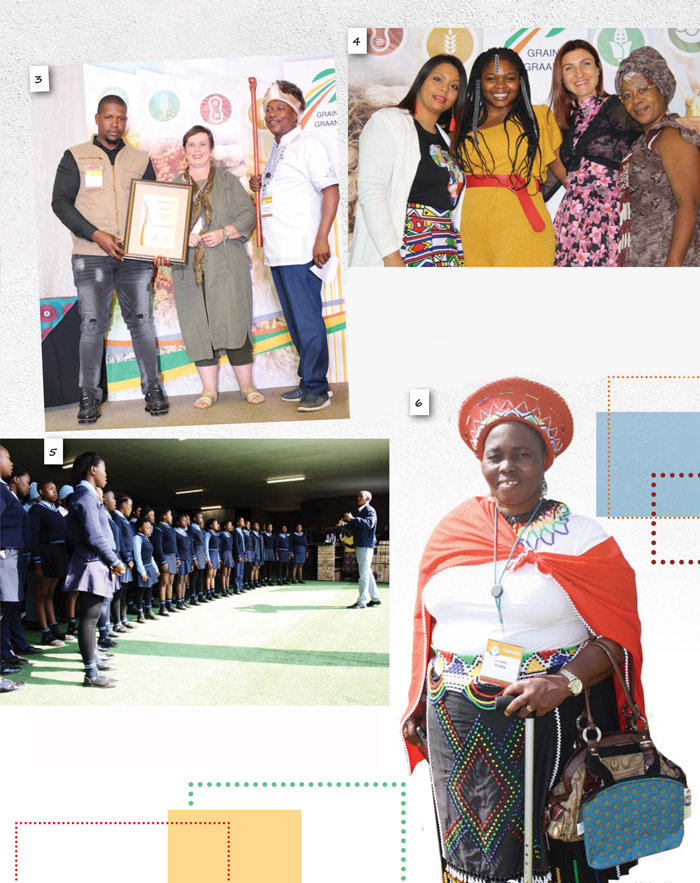 Sabatha Ewart Mthethwa won in the category Grain SA/Bayer Potential Commercial Farmer of the Year. Following the death of their father, Sabatha and his two siblings had to take up the reigns of their family farm in Dannhauser near Dundee in KwaZulu-Natal. Apart from planting maize and dry beans, the siblings also farm with livestock. They plan to enlarge the farming operation by processing produce themselves. This year they planted 250 ha of maize and Sabatha is adamant that their success stems from their love of farming, respect and pride. The other finalist was Elias Mtimkulu from Harrismith in the Free State.
The 2019 Grain SA Smallholder Farmer of the Year is Mdumiseni Welcome Hadebe from Winterton in KwaZulu-Natal. He started farming in 2014 on 2 ha and has since increased his maize production to 4 ha of traditional land with a tenure of 35 years – managing harvests of eight tons per hectare. Mdumiseni completed several training courses through Grain SA and says that applying what he has learnt has provided solutions to his problems as a farmer. He says that he has realised that time cannot be replenished and should be managed wisely. 'If you take pride in your work, you will be successful,' he added. The other finalists were Zamokwakhe Nathaniel Khoza from Bergville in KwaZulu-Natal and Bheki Isaia Mabuza from Piet Retief in Mpumalanga.
Planning and good management are the reasons why Mazonya Elijah Dhlamini from Mpumalanga is this year's top subsistence farmer. Having planted two hectares of maize, Mazonya has switched to no-till, bringing down his diesel expenses. He ascribes his success to carefully managing fertilisation as well as weed and pest control. Other finalists in this category were Amos Mfaniseni Kubeka and Velile Madikizela.
Graduates who joined the 500 Ton Club and who received certificates and badges were Mapota Paulus Mosia and Anile Ndzunga. Joining the 1 000 Ton Club are Solomon Masango and Fit 'n Proper Trading.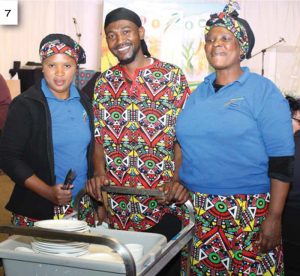 Jane McPherson (programme manager: Farmer Development, Grain SA) made special mention of those who played an important part in the programme this year. Mtie Mabuza, Bafana Mahlangu, Phumodzo Ratshidzea and Gavin Robinson were honoured with Friends of the Programme certificates.
Making it all possible
The sponsors were Absa, John Deere Financial, Bayer and Dekalb Seed. They were represented by Dr Langelihle Simela (business development manager, Absa, AgriBusiness Centre of Excellence), Herman Groenewald (head of retail financing at John Deere Financial) as well as Magda du Toit (corporate engagement manager, Bayer) who announced a further sponsorship of 6 000 2 kg bags of BT seed towards the Grain SA Farmer Development Programme.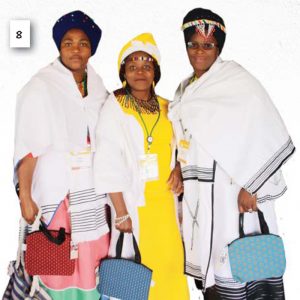 Supporters of the programme include the Maize Trust, the Winter Cereal Trust, OPDT, Africa Implements and Back Savers Farming Equipment, Grain SA, Monsanto, AFGRI, Pioneer, Pannar, Sasol Base Chemicals, Omnia, Corteva Agri­science and Silostrat.
The final words came from an emotional Jannie who believes that agriculture has the power to revitalise the economy of South Africa. 'We will take your stories back to Pretoria and we ask that you do the same. Go and tell the farmers in your communities to hang in there and not to give up. It is the "culture of agri" that can heal this nation,' he concluded.