Agrochemical group BASF aims to grow 1% above the global agricultural market annually and increase its sales by 50% by the end of 2030. Through a strategy of innovation-driven growth in specific markets it aims to connect seeds, traits, crop protection and digital solutions in order to support producer success worldwide.
In early October the Agricultural Solutions Division of BASF shared the vision for its way forward in agriculture at its recently acquired seed facility at Nunhem in the Netherlands. 'This is a new way of working and doing business,' Vincent Gros, president of BASF Agricultural Solutions, said to more than 72 journalists from 27 countries in Europe, Africa and the Middle East.
'BASF no longer only offers crop protection products, but is considered a provider of agricultural solutions – from seeds to digital solutions in selected crops. In the next decade we have to adapt to a demographically changing society, a changing climate and a consumer who wants more transparency. We have to find the perfect balance for the success of producers, agriculture and future generations,' he added. BASF intends to differentiate from its top peers in agriculture with four strategic levers, namely innovation, digitalisation, sustainability and a customer-centric approach.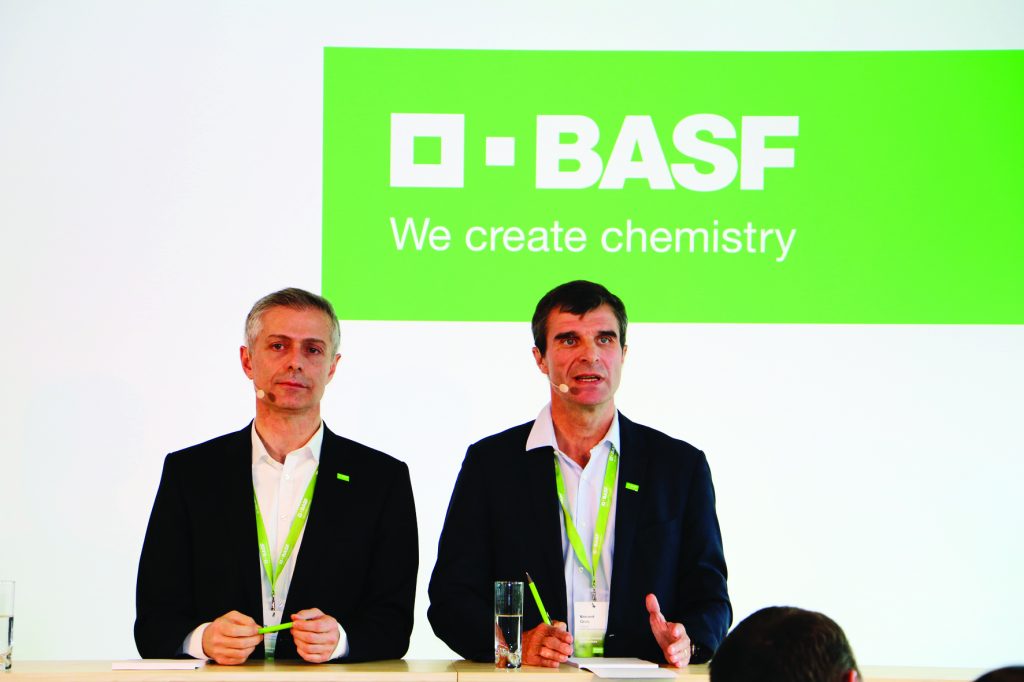 Hybrid wheat
Adding to this, Livio Tedeschi, senior vice president of BASF Agricultural Solutions, explained that BASF intends to launch over 30 new products by 2028 with a peak sales potential exceeding €6 billion. These will not only be new active substances for pesticides, but also new varieties in hybrid wheat, soybeans, canola and cotton.
'Hybrid wheat is an attractive blue ocean opportunity that benefits farmers and society. We are expecting to have it ready in Europe by the middle of 2020,' Livio said about the hybrid with which BASF intends to follow the trail of the success of other hybrid crops. This innovation will allow for a wheat that significantly improves productivity and is much more resistant to diseases. 'We are in the long-play with significant future value from breeding first, followed by traits for improved performance,' he said.
Other new offerings
Revysol, a fungicidal active ingredient for a broad spectrum of diseases and crops to be introduced to the European market in 2020, will – according to BASF – be an essential tool for resistance management, with exceptional biological performance and flexible use even in adverse weather conditions.
On the digital front, Livio presented Xarvio Healthy Fields, a model that will be launched in 2020 and which will allow the producer to make decisions and execute precision solutions. This will be supported by a direct data relationship enabling advice, farm management decisions and farm level applications by means of the Xarvio Field Manager and Scout.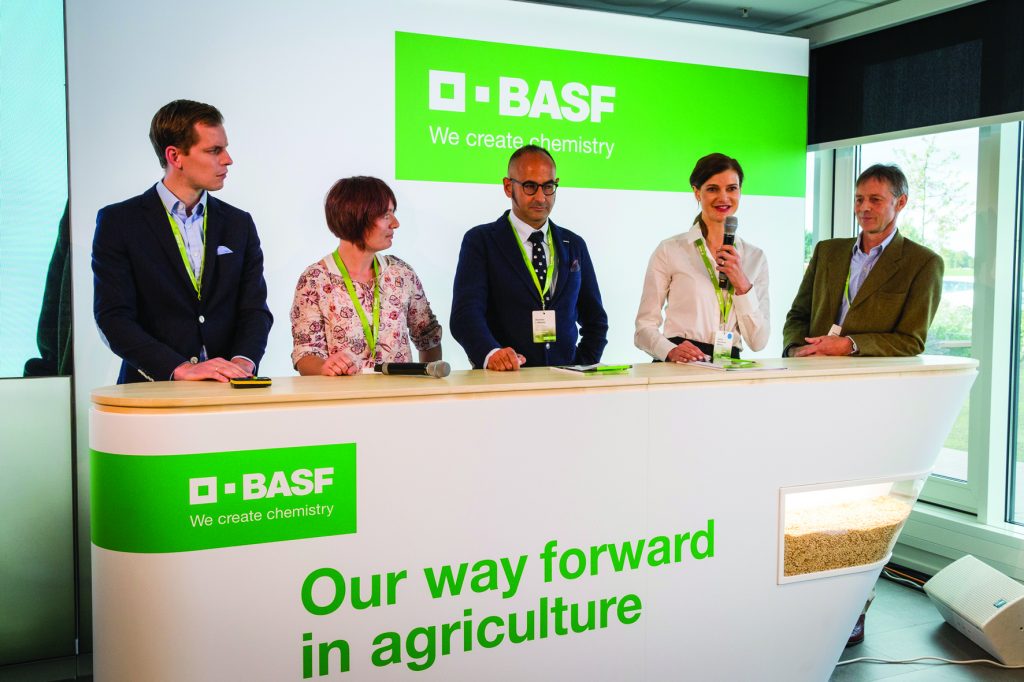 During a secondary conference for the African and Middle Eastern delegates, Dirk Hartmann, business management director for this region, said that Revysol could be available in the South African market by 2022, depending on local regulatory requirements. Other fungicide products on its way to South Africa from BASF are a resistance-breaking strobilurin, a biological fungicide as well as a new product against downy mildew and Phytophtora.
New insecticides on its way are aimed at piercing, sucking and chewing insects as well as a pheromone product for sustainable insect management. A new resistance-breaking herbicide as well as Clearfield oilseed rape varieties are also envisaged for South Africa.
SA Graan/Grain attended the international press conference at Nunhem in the Netherlands during October as a guest of BASF SA.