'I hear and I forget. I see and I remember. I do and I understand.' This quote of the well-known Chinese philosopher, Confucius, is the method which mentor Sarel Pretorius from the Eastern Cape believes in when it comes to increasing the knowledge of his mentees regarding farming practices.
Although Sarel is no longer farming actively, he still lives on his farm between Elliot and Barkly East. He was given a Xhosa name, 'Makhomba', which means 'direction giver', by his father's farm workers and the name stuck with him throughout the years. When he is not guiding the mentees, he keeps busy by doing pregnancy tests on sheep and cattle in the area.
Empowering though mentoring
Sarel got involved in the Grain SA training sessions nearly eight years ago, and was approached by the Farmer Development team to become part of the Grain SA mentorship programme. Initially he would only have helped out for six months, but it has now become part of his daily routine in season for the past six years. He has become such a well-known figure in the communities that he is even greeted by the toddlers as he passes through the villages.
He visits the study groups once every two weeks. 'It really is a full-time job, but a very fulfilling one – especially when you see the improvement and growth that your advice brings about,' he says. Currently twelve groups fall under his mentorship – keeping him busy from Mondays to Fridays. Some of the groups had too many members and have been subdivided this year. Now mentees can reach the venue to attend the training sessions from within a radius of about 3 km. This year 55 new applicants arrived at one of the new venues to see whether the programme could give direction to their lives.
In his area, most of the farmers own less than 1 ha of land. A hectare is divided up into four plots or gardens ranging between 0,17 ha and 0,25 ha with a group leader appointed for each hectare. The leader registers the hectare, but everyone is responsible for their own piece of land. As it is not always possible to visit every farmer individually, Sarel conveys information to the chief during a land visitation, who then in turn transfers it to the others in the group. Almost 50% of his mentees are women who seem to excel at the plot method of agriculture.
Seeing is changing opinions
In the Maclear/Elliot/Ugie region where he operates, it has become clear that practical proof delivers the best results. Many of the mentees need to observe the success of the applied instructions before they have a light bulb moment. 'Sometimes not everyone understands when you explain methods verbally, but when they see first-hand what the results of the instructions are, they are on board,' he shares.
At the onset of his involvement, Sarel found that finances and a lack of knowledge was some of the biggest obstacles the farmers faced. 'It was important to first explain how maize grows, what it needs to grow and why weeds have to be eradicated.' He tried to give guidance on some of the most important agricultural practices and has seen a lot of growth in these groups – knowledge has increased and so have their yields.
Although finances still remain a big stumbling block, there has been a big improvement as far as weed control is concerned. Sarel shares that some farmers control the weeds immediately, where others only realise the importance thereof when they witness the difference between their maize and a neighbour's who applied weed control. 'Once the farmers see the difference it makes, they commit to the practice. To them seeing is believing – when they witness the results, they no longer doubt the message.'
Seeing the success of farmers using no-till methods has resulted in more farmers turning to this practice – without Sarel telling them what to do. With the smaller plots, he has taught farmers how to make straight rows using string before planting. 'When I visit the plots, it is very clear to see who has been working according to this method.'
The positive and negative
Sarel finds it exciting to see how this programme gives people hope and a dream, and how it enlarges their vision. 'There really is nothing more gratifying than seeing big smiles on the faces of happy, proud farmers.'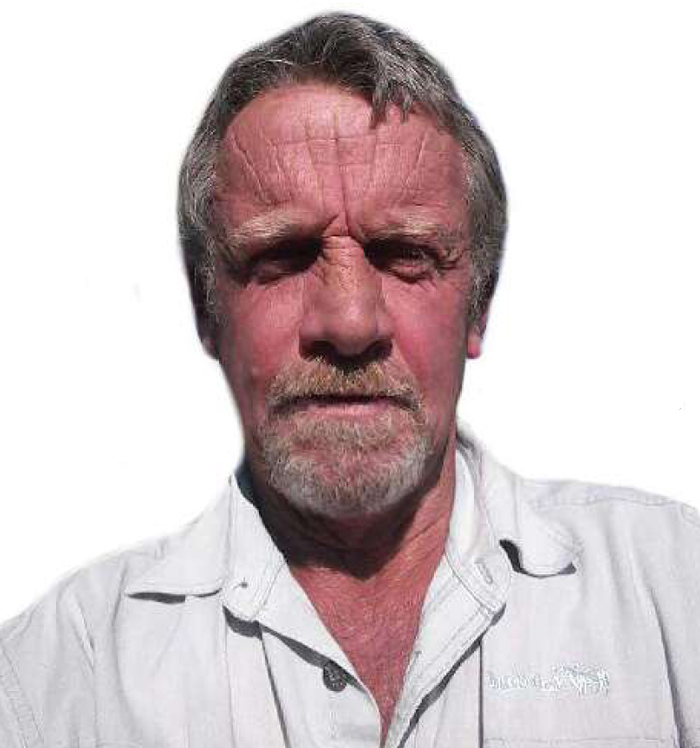 To him one of the highlights of his time as mentor, has been the success achieved by farmer Ngubengcuka Christian Moyo from the Maclear area, who was the 2015 Grain SA/Absa Subsistence Farmer of the Year. Although he has identified five farmers whose results deserve recognition this year, their plots are too small to qualify. 'I would love to see the farmer of the year competition adding a category to give recognition to those cultivating areas less than a hectare.'
He has seen great progress in his time as mentor. 'Initially farmers harvested two or three bags of maize. Now they all get 20 bags to 25 bags and one even harvested 30 bags this past season.' Unfortunately, this improvement has brought about a surplus of maize in the villages, causing an unforeseeable need – marketing maize outside of the community. He hopes that a solution can be found where the maize of a study group as a whole can be marketed through an agricultural company.
To see the mentees flourish, is something Sarel will always cherish. He loves being part of their success stories and when they want to give him the praise, he quickly reminds them that he simply gave the guidance, but that they did the hard work.