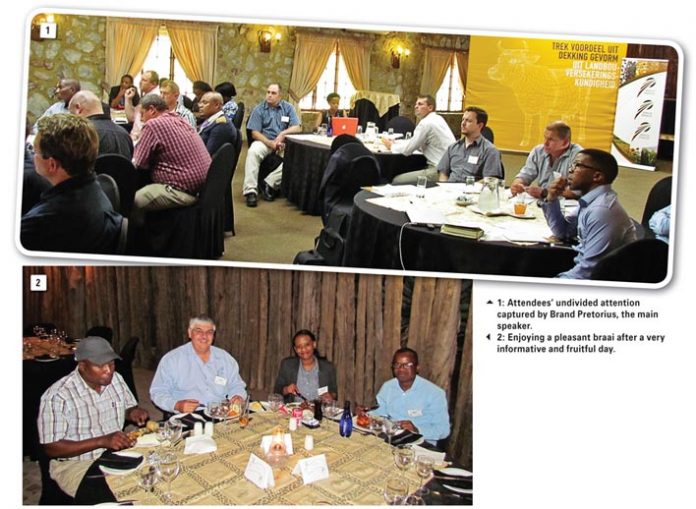 January 2015
JANNIE DE VILLIERS, CEO, Grain SA
Grain SA is the biggest agricultural commodity organisation in South Africa (some people even say in Africa). In society, "big" also means responsibility and leadership.
As part of their leadership role, the Grain SA team consciously decided to make the "next generation" part of our strategic focus areas. To give effect to this focus area, Grain SA implemented a few initiatives, e.g. "The Next Generation" being the theme of the 2014 Grain SA Congress, the founding of the Grain Academy in partnership with Syngenta and the Young Leaders Lab sponsored by Santam Agri.
The 4th Young Leaders Lab was held on 15 and 16 September 2014 at a game lodge outside Pretoria. The purpose of the Young Leaders Lab is to expose young leaders in agriculture to each other in the presence of some seasoned mentors.
We invite a group of middle management from government departments, young leaders from the private agricultural sector as well as some young producers to this annual event. You will find a mentor at each of the round tables. This mentor will be a senior person who has gone through the mill to show the younger people the way. For some it was the first time to attend and some were keen to come back for more.
In 2014 we also included a personal profile analysis which resulted in a lot of fun in discovering yourself and to understand why people behave like they do. Investment in any individual's soft skills can never be wasted.
The purpose of the Young Leaders Lab is also to allow the leaders of tomorrow to build relationships. It is always refreshing to observe people who act like sponges – absorbing every bit of advice, naively give an honest, uninformed opinion only to be advised to think differently. In some instances the younger generation helps the mentors to recalibrate their views to get it in line with modern technology and new ideas.
The value of relationships and investment in our youth is something that Grain SA treasures. Thank you Santam Agri for supporting us to unlock the potential of our future leaders in agriculture.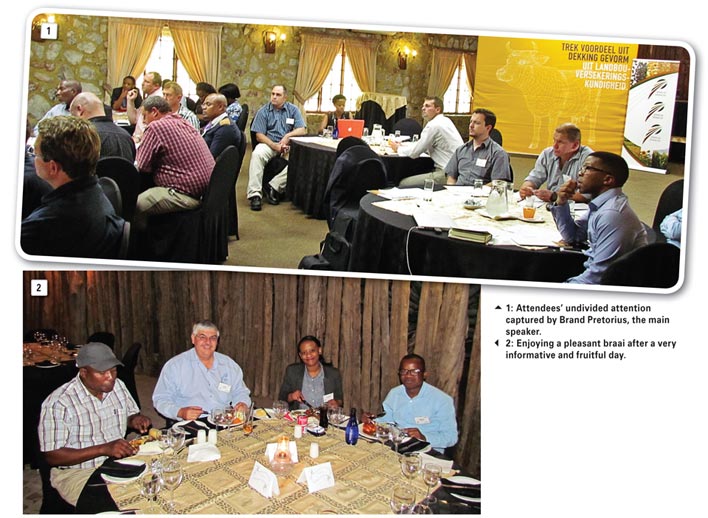 Publication: January 2015
Section: Relevant