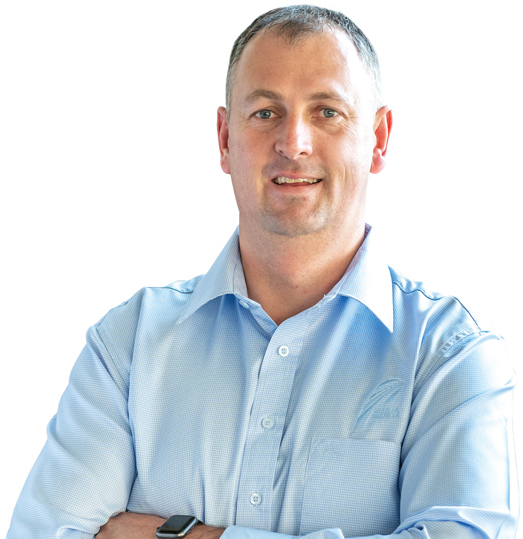 As we approach the new summer season, we cannot help but look back with grateful hearts on the past season and specifically the beautiful winter season in the Western Cape. (When going to press we should know more, but at the moment the small grains look incredibly promising.)
Because we all know trying times and seasons, we realise that the current situation in terms of yield and product prices is unique. That is why it's so much easier and enjoyable to take pleasure in and appreciate these good times. We also know that it is extremely important in circumstances such as these to better and stronger position ourselves for growth – not only financially, but also psychologically and spiritually.
The focus should be on productivity that improves profitability and helps to mitigate risks – the things we can control. Read and regularly learn something new about technology. Spend wisely, also when it comes to technology. Ensure that your spending can be used profitably to make life easier and better for you. Technology is getting cheaper, simpler to understand and use, and often has unplanned additional benefits. It makes sense to invest in it, so make sure you do not fall too far behind in this regard.
With the myriad of negative events and circumstances around us, I think it is useful in terms of self-analysis to ask oneself daily how to be more 'proudly South African'. For me the answer lies in growth, because only by growing can we as a country get out of our current predicament. So how can I contribute to our country's growth? Growth is directly dependent on the private sector. This means we will have to step up to help make a difference, even if it is not our direct responsibility.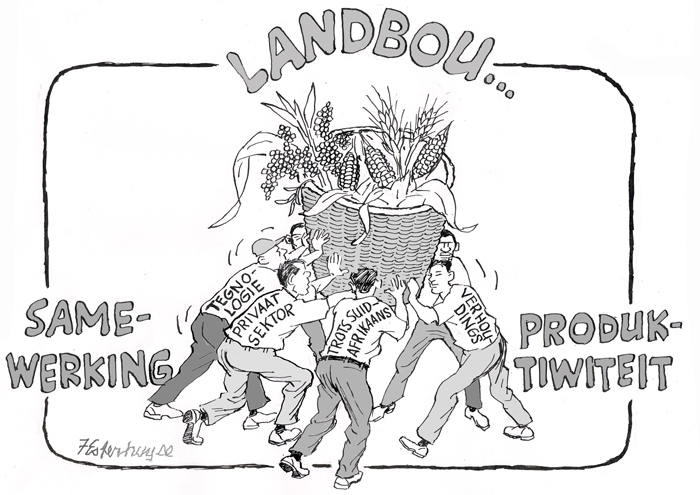 A foundation for this growth lies in the expansion (maybe sometimes restoration) of relationships (as the concrete) and the sharing of expertise (as the reinforcement). Unfortunately, it goes further than our relationships with our direct contacts in the value chains, such as input suppliers and buyers of products. It starts with the human capital of our own businesses and then the local authorities and bodies that are supposed to render the services. I am convinced of it and I think that we often underestimate the value of better relationships and constructive conversations (or sometimes even admonitions) in all of our 'own worlds' – because that is where it should start. After all, we are all aware that negative and destructive conversations and admonitions are time and again perceived as abuse, only exacerbating the tension. Edification for growth is therefore the surest way to improve our own situation – and that of others.
The fact that we have good laws in our country that are protected by the Constitution, but experience challenges with the execution and implementation of those laws (thus the absolute absence of any trust), is old news. We know that we can no longer leave it to the authorities – we have to improve our own affairs by stepping up and continuing to make positive contributions. In this way we can call the government to honest accountability by constructively working together and achieving a positive outcome. It may sound far-fetched and unheard of, but there is ample evidence that it can work.
So keep asking the right questions (and, importantly, in the right way!), because this is where the right answers and initiatives will come from. There is enough willingness to make a difference and hopefully we will be able to look back like Steve Jobs and say: 'There were good times, there were hard times, but there were never bad times!' Keep on believing, keep your focus, keep a level head. Remember to enjoy farming!
Let's talk
I would like to hear from you: Write to me, contact me, make an appointment or invite me to visit you (pieter@grainsa.co.za).