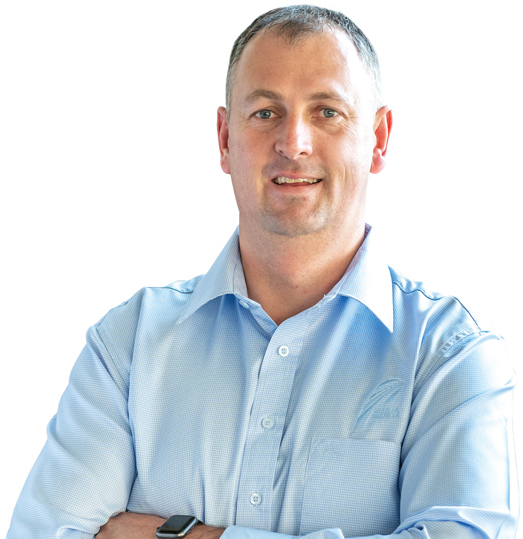 Recently within Grain SA, we have talked a lot about the new season and what it really means. It is far more than just the change in the season or changes in leadership and management at different agricultural and state organisations and departments. It is about the global and local changes about to come; especially in agriculture, driven by climate, consumer demands, international trade relations and – obviously – politics.
Although technology is changing our world increasingly as we have already taken the first steps into the Fourth Industrial Revolution, tech experts and companies are still speculating about what the future holds. Artificial general intelligence (AGI) is yet to come and with seemingly endless possibilities. We in agriculture should not only look forward to creative innovations, but also influence and drive specific and unique needs by thinking and dreaming with and continously talking to these innovators. As words like 'metaverse' are increasingly being explained and talked about and with Facebook renaming its umbrella company Meta to better reflect its range of services, I certainly can't help but wonder what lies 'beyond' all this that we are about to experience.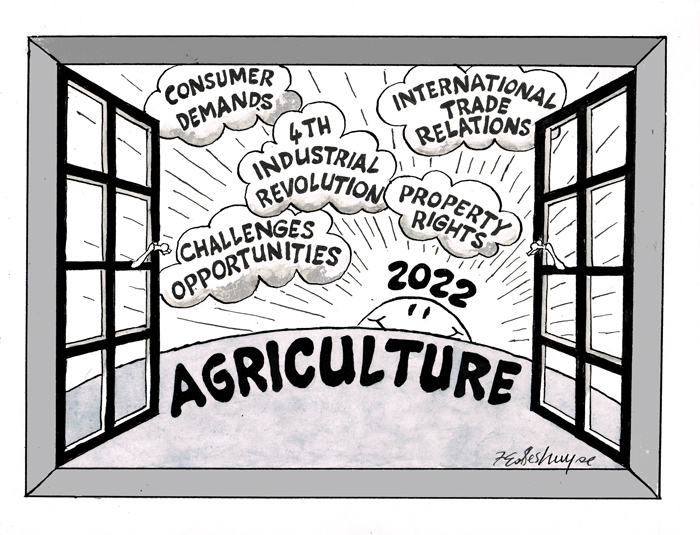 I have always believed that change is good! Since the results of the recent local elections have been released, I just feel that this new season's window of opportunity was unlocked and thus officially being opened. I am sure that we all agree that our biggest concern and challenge in agriculture (and for the broader economy) in recent years have been property rights. We should not be fooled to think that by only protecting our Constitution this challenge will vanish. We will have to take this head on and deal differently with it for our own future's sake.
History has shown us that some of the biggest opportunities resulted from huge challenges and the time is now for South Africa to write another chapter in this omnibus. Much has already been done in this regard and if we fine-tune what we have learned, entrepreneurs (or let me rather call them 'plan makers') will be able to benefit, grow and diversify their operations. I know we have some of the most creative business people farming out there. With the right mindset and willingness, the opportunity – together with all the other global ones – is here to shift your business gears. Space is limited on this page, but be sure that from Grain SA's side, we will be talking and working personally with you in a structured way early in the new year.
I wish to close by thanking you for your continued support and contributions during this past year, especially to all dedicating your precious family and business time. We need you; the industry needs you and more importantly, your fellow producers need you. Therefore, we appreciate you – please let us know where we can assist and support you further. Let's keep having fruitful conversations.
All the best for the rest of the season. May you and your family experience a truly blessed Christmas season and I look forward to meeting you in the year 2022!
Let's talk
I would like to hear from you: Write to me, contact me, make an appointment or invite me to visit you (pieter@grainsa.co.za).