The end of July 2021 saw the South African regulatory authority approve a new genetically modified (GM) soybean trait for the first time in almost 20 years.
Intacta® Roundup®Ready2 Pro (Intacta® RR2 Pro) is only the second GM soybean trait to be approved for cultivation in South Africa. The first one was Roundup Ready soybean (GTS 40-3-2), which was approved on 1 August 2001 – almost two decades ago to the day.
The product is aimed at providing soybean growers with insect protection from feeding damage caused by certain Lepidopteran soybean pests like Helicoverpa armigera (African bollworm). The fact that it has glyphosate tolerance for weed management and is able to reposition the herbicide-tolerant trait on the DNA of the plant adds possible yield increase to its attributes.
'This is a major milestone for Bayer Crop Science's business in South Africa and is anticipated to bring value to producers and our business over many years. It is an important pillar for us in confirming our leadership in trait deregulation, but it is also a great sign of collaboration with industry players,' said Klaus Eckstein, CEO of Bayer Southern Africa and cluster head for Crop Science Africa.
'All of this will lead to new traits and new germplasm on soybeans which will increase the competitiveness and profitability of soybean producers and the industry,' he added.
Intacta already benefits
South American producers
The trait has been used successfully in South America for eight years and has proven its value to producers in that country. The South American producers who have grown Intacta soybeans commercially have seen an average 9,2% increase in yields since 2013/2014. Statistics show that Intacta technology has added 20 million tons of soybeans to South American production since 2013.
According to Bayer, the largest share of the farm income benefits has occurred in Brazil – 80% of the total. This is mainly because 75% of total plantings of Intacta soybeans have been in Brazil, where the highest levels of pest incidence occur (notably in the northern half of the country).
At farm level, GM Intacta soybeans have provided producers with a more cost effective (less expensive) and easier weed control system via the herbicide tolerance (HT) trait (tolerance to glyphosate), coupled with higher yields from a combination of better pest control (relative to pest control obtained from conventional insecticide technology) via the insect-resistant (IR) trait and the positioning of the HT trait in the DNA of the germplasm used. The IR trait has also provided for savings in expenditure on insecticides. The combination of these impacts has increased the incomes of producers using the technology by $7,64 billion over the five-year period 2013/2014 to 2017/2018 (in 2017/2018 alone the income gain was $2,43 billion).
South African trial results
From local small plot regulated trials Bayer saw an average yield advantage of 300 kg/ha for Intacta RR2 Pro-traited cultivars when compared to similar RR1 cultivars. Such a yield advantage combined with a lower cost of pest control can drive on-farm productivity and profitability for soybean producers and ultimately support growth in soybean production to meet or exceed our local crushing capacity.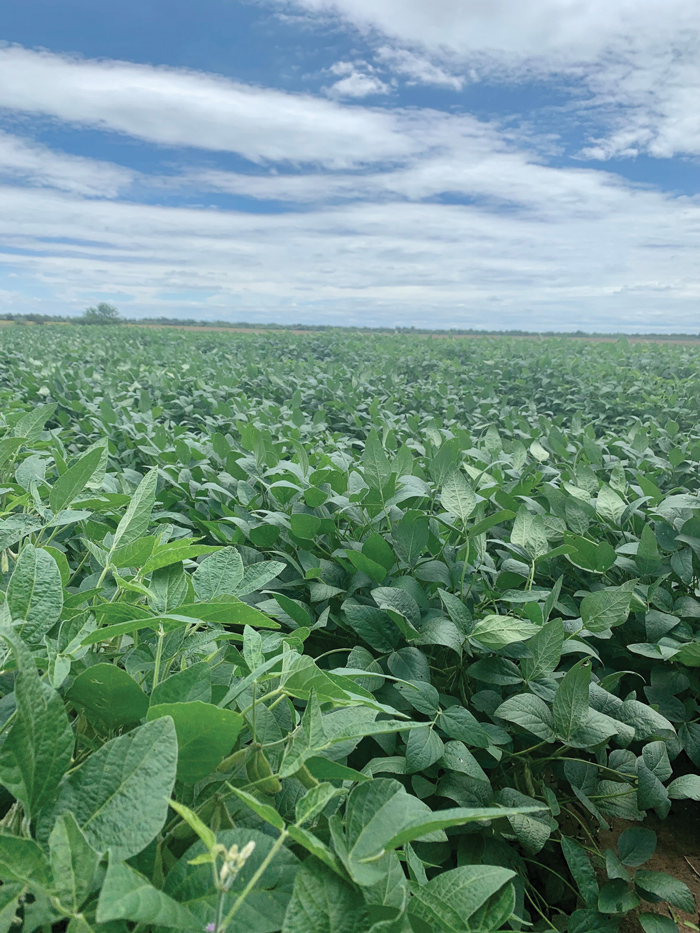 Breeding and technology levy plays its part
Although South Africa generally embraces modern agricultural advancements like biotechnology, the local soybean industry has seen little movement regarding the development and release of new traits.
Over the past few years, a new value capture mechanism generally referred to as the breeding and technology levy on soybeans, has boosted the industry's appetite for investing more resources into releasing new soybean cultivars and traits.
Getting the general release (cultivation) application approved did not happen overnight. According to Bayer, the trial work, dossier compilation and application review are the culmination of more than five years of hard work and collaboration within the Bayer Crop Science division between many people across teams, different functions and regions.
The way forward
The process is now underway to register and develop soybean varieties with Intacta RR2 Pro for commercial production and distribution.
Various regulatory bodies (overseeing the Plant Improvement Act and plant breeders' rights) now come into play to approve the registration of any soybean varieties with the Intacta RR2 Pro trait for commercial use in South Africa.
Limited commercial availability (pending approval, local production and/or importation) of new soybean varieties with the Intacta RR2 Pro trait is expected by the 2022/2023 planting season.