'As you grow older, you will discover that you have two hands – one for helping yourself, the other for helping others.' These words by Audrey Hepburn, the British-born actress who was seen as a film and fashion icon, describe why Agnes Mndawe (57) became a mentor in Grain SA's farmer development programme in Mpumalanga.
Sharing knowledge and passion
Agnes obtained a diploma in agriculture from Fort Cox College of Agriculture and Forestry at Middledrift, about 90 km north-west of East London in the Eastern Cape. She focussed on crop production and furthered her studies by attaining a BTech degree in agriculture, agricultural operations and related sciences from the Tshwane University of Technology in Pretoria.
Before retiring, she worked as an agricultural advisor in the Department of Agriculture for 30 years. When she retired from this position, she felt that her knowledge was far too valuable to keep to herself and offered her services to Grain SA's farmer development programme. Jerry Mthombothi, Grain SA development coordinator in Mpumalanga, was thrilled to welcome her on board. Although she gained the necessary theoretical knowledge through her studies, Jerry had to show her the ropes pertaining to mentorship at the beginning of her involvement in the programme.
Getting it done versus doing it right
Agnes, who lives in the White River area where she grows maize, groundnuts, jojoba beans and vegetables on her 5 ha plot, is passionate about agriculture. 'I studied agriculture not just to get a job, but to inspire and to evoke the same passion in others. Agriculture is not only my job – it is my life.'
She sees a mentor as someone who helps others to grow. No matter how much or how little the mentees knew about agriculture, it was important for Agnes to convey best practices in production. 'If you follow good practice, you will have a better crop – no matter what the conditions are. The right steps lead to success.'
Agnes shares that although most of the mentees are keen farmers, they were lacking in knowledge concerning correct agricultural practices. Her mentorship helped to make a difference where mentees were willing to follow the advice given through the intensive study group material.
One of the biggest problems was the essential inputs needed for successful crop production. 'They needed to plant the right seeds that are resistant to drought and diseases, otherwise their yields would not improve.' To ensure healthy crops, fertiliser and herbicides are very important. 'These are all costly, but Grain SA made sure the programme would succeed by arranging discount with the input suppliers. The farmers have now witnessed that you reap the reward if you buy better quality inputs.'
According to Agnes, soil health was another area where guidance was needed. 'Healthy plants grow from healthy soil.' Farmers were advised to take soil samples and have it analysed to determine the soil's pH and condition. Once again, the results convinced them that this practice was the way to go.
Although she enjoys the study group sessions, she loves the practical side of mentorship. 'I find it exciting to witness the growth – not just in the fields, but also in the farmers' knowledge and confidence.'
There is a proverb from Malawi stating that those who accomplish great things, pay attention to the little ones. Agnes has seen this in the 112 farmers in the Badplaas area who were under her guidance. This group of farmers was divided into seven study groups, ranging from 13 to 32 members. The smaller groups made it much easier for Agnes to give advice during the weekly field visits.
In her first season as mentor, most of the farmers who paid close attention to this knowledgeable mentor increased their yield. 'Some farmers improved from 2 t/ha or 3 t/ha to between 5 t/ha and 7 t/ha – all because they took the advice that was shared at the study group meetings to heart.'
It is about more than planting
She would, however, like the farmers to understand the importance of identifying and tackling problems as soon as they arise. 'The mentees usually wait until the problem is on their doorstep before implementing the guidelines shared at the study group meetings. If they implemented best practices from the onset, it would make things much easier.'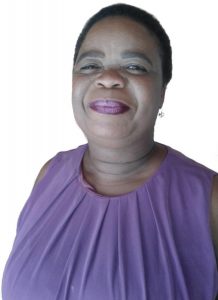 Residents in the area are now also being trained in the agro-processing of maize. 'We started training women and the youth in the process of nixtamalisation. Dry maize is cooked using slaked lime to remove the husk and reveal the nixtamal. It is then grinded and a variety of dishes or recipes are cooked and baked – from bread to cake.' In this way they learn the process of turning dry maize into products which can be sold for an extra income.
Agnes is very proud to have had two mentees in the 2019 Subsistence Farmer of the Year competition in the very first year of her involvement in the programme – Amos Kubeka from Oshoek, who was also a finalist, and Emma Mkhonto from Kromdraai.
'It is wonderful to know that my involvement is making a difference,' says this dedicated mentor who hopes to be part of this remarkable programme for years to come.