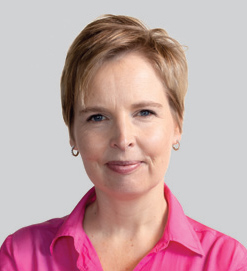 South Africa has achieved a significant milestone in its agricultural history with the successful export of its first bulk soybean cargo to China. The shipment, which departed from the Durban port on 15 October 2023, marks a pivotal moment for the country's emerging soybean industry.
This achievement comes just over a year after the Minister of Agriculture, Land Reform and Rural Development (DALRRD), Thoko Didiza, signed an export protocol for soybeans with China, showcasing the potential for growth within the grain and oilseed industry through collaboration between the government and the private sector.
'This breakthrough, made possible by the export protocol established between South Africa and China, has set the stage for further exports,' said Heleen Viljoen, agricultural economist at Grain SA. Proactive efforts spearheaded by Grain SA have played a pivotal role in fostering ties with the Chinese market.
New doors opening
China, the world's leading consumer and importer of soybeans, is projected to import a record-breaking 97 million tons of soybeans this year. 'This thriving market offers South Africa vast export potential, presenting opportunities for both emerging and established producers,' Minister Didiza said in a statement.
André van der Vyver, executive director of the South African Cereals and Oilseeds Trade Association (SACOTA), said this first shipment would be followed soon with two more shipments. In addition to the Chinese market, the DALRRD – in partnership with industry bodies like SACOTA and Grain SA – is working towards opening access to markets in countries such as Indonesia and Egypt.
According to SACOTA, soybean production has increased on average by 18% year on year in South Africa, while domestic demand grew by 8%. They are of the opinion that the growth in production of soybeans is likely to continue in coming years, although at a reduced rate. 'This is due to the higher profitability of soybeans compared to traditionally grown maize. The adoption of new soybean technology, including new cultivars, has supported the industry,' Van der Vyver added.
South Africa's deep-sea exports amounted to 253 000 tons of soybeans in the 2022/2023 marketing season and SACOTA predicts that deep-sea exports may exceed 550 000 tons in the 2023/2024 season.
Good news for the rural economy
Minister Didiza, along with industry leaders, has emphasised that the establishment of new export markets will not only enhance foreign earnings for producers, but also contribute to the growth of the rural economy. This accomplishment aligns with the objectives outlined in the Agriculture and Agro-processing Master Plan (AAMP) and the commitments made during the recent BRICS summit, highlighting the potential for economic growth and development within South Africa's agricultural sector.
According to SACOTA, the current value of a mid-sized vessel with around 40 000 tons of soybeans, is approximately R380 million ($20 million). 'What is of particular importance is that most of the income generated will directly benefit the rural economy, which is in desperate need of investment, job creation and growth. Soybeans are also the ideal crop for emerging farmers since it adds 50% or more value for the same hectares planted compared to maize. Already soybeans are being introduced in most development projects that are supporting emerging farmers,' Van der Vyver added.
Click on the link to read more about Grain SA's involvement in growing the soybean industry in South Africa.