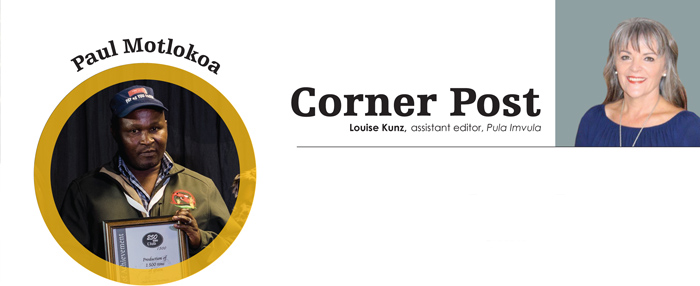 The American writer, speaker and success coach, Jen Sincero, said: 'If you are serious about changing your life, you'll find a way. If you are not, you'll find an excuse.' Paul Motlokoa (50) who farms in the Sasolburg district in the Free State, has done just that and realised his life-long dream to become a successful farmer.
Paul grew up on a farm where his father was a farm worker and later worked for the same commercial producer before 'finding a way' to become a farmer. In 2007 he started farming on Welverdent, a 98-ha piece of land in the Heilbron region.
In 2015 he moved to a bigger farm, Sachen Weimar, a 514-ha farm in the Sasolburg area with a 30-year leasehold, which he obtained from the Department of Agriculture, Land Reform and Rural Development. Although he always dreamed about being a cattle farmer, he is now proving to be a good all-round farmer.
He became part of the Farmer Development Programme in 2019 and has taken great strides since being mentored by Jacques Roux. Paul currently plants maize and soybeans on 234 ha of arable land on Sachen Weimar. He rents a further 200 ha from neighbouring farmers where he also produces soybeans. Jacques says Paul is determined to increase his yield every year. 'In the first year he planted 234 ha, then rented 200 ha more to increase production and has now added another 150 ha of land to grow his total soybean hectares even more.'
Paul believes in keeping busy and not waiting around for others to make the difference he wants to see. 'If you want to see progress, make sure you are involved in the process,' says Paul. Waiting for contractors that arrive too late can have a huge impact on the harvest. He has therefore invested in his farming operation by buying equipment. He ploughs the profit from his harvest back into his farm and uses the money from livestock sales to enhance his enterprise.
PAUL'S STORY
What is the best and worst thing about being a farmer?
I think farming is the only job where you can really see the progress you are making. Where there was soil, there will be crops. You can always see growth on a farm. Unfortunately the weather makes farming challenging and a huge problem we have to face is theft, especially livestock theft.
Average yield
His average yield on soybeans is 1,8 t/ha to 2,4 t/ha, but on one of the new pieces of land (60 ha) he managed to realise 2,5 t/ha. Last season he realised 5,2 t/ha with his white maize and 5,8 t/ha with yellow maize. Unfortunately, the high rainfall this year caused water damage so his maize yield is slightly lower than average, but the soybeans are looking good. Paul says that soil analysis and soil preparation are key to a good yield.
What factors contribute to your success?
Grain SA has made a huge difference to my farming success. Since Jacques has been involved, I have really developed into a successful farmer. I also have an awesome team of workers who assist me, and my family is very supportive. Farm management is very important and I have learned to make notes every season so that I know where I can improve in future.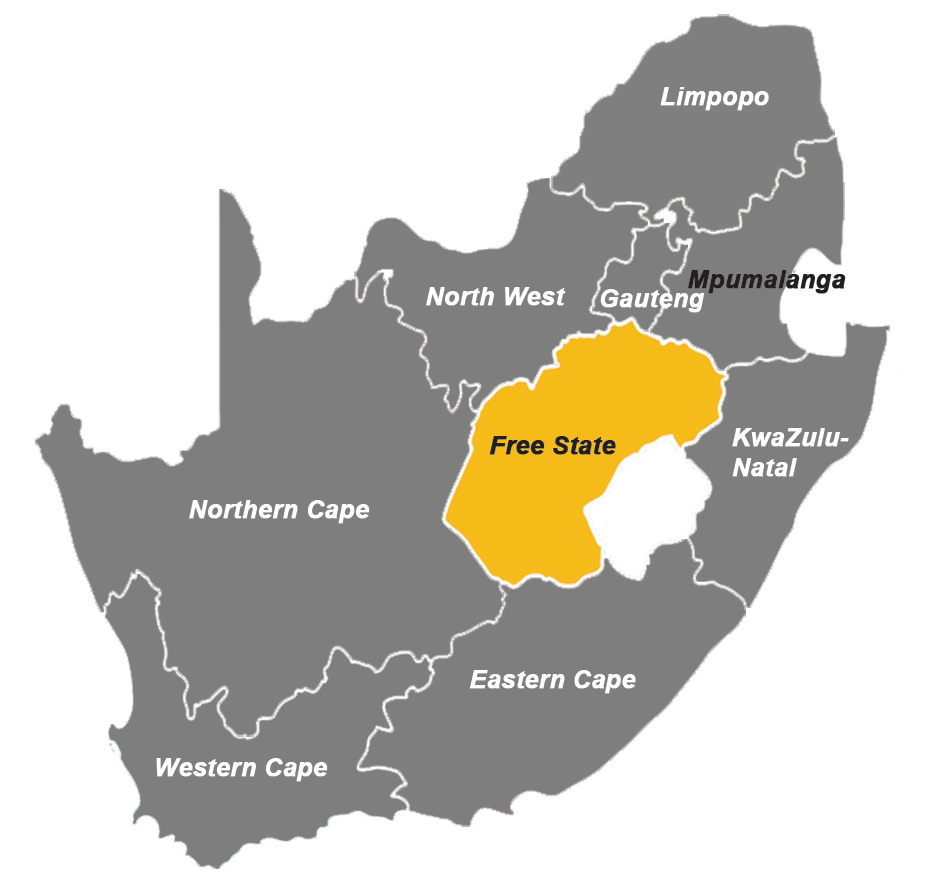 FARM FACTS
Farm: Sachen Weimar
Nearest town: Sasolburg
Region: Free State
Size: 514 ha – plants on 234 ha and 200 ha which he rents from a neighbouring farmer
Type: Mixed – crops (maize and soybeans) and livestock (Bonsmara cattle)
GRAIN SA'S CONTRIBUTION
• Joined Grain SA many years ago
• Deneysville study group
• Member of 150 Ton Club: 2022
Training courses completed:
Has completed several courses including:
Introduction to maize
Introduction to soybeans
Introduction to sorghum
Business ethics and farm management
Workshop skills development: Welding
A mentor's view: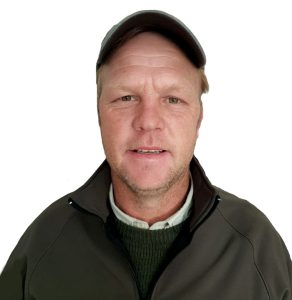 Jacques Roux (photo), regional development manager in the eastern Free State, has been mentoring Paul since 2019. He sees a lot of potential in him and therefore nominated him for the New Era Farmer of the Year category.
'Paul follows instructions and the advice we give him meticulously. He is keen to learn and attends courses regularly. He invests the profit back into the farm and is expanding his farming enterprise annually. Paul ensures that he is part of his own success story.'