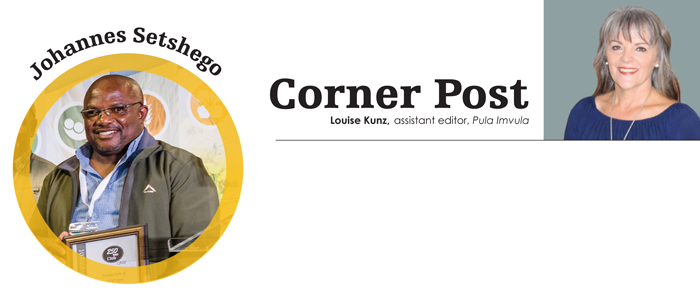 Johannes Setshego (50) grew up on a farm in the Winburg area where his father was a farm worker for a commercial producer. He says he always loved being on the farm, but had to attend school in Welkom where he stayed with his uncle who was trading in sheep. When he realised that there was more to farming than just working the lands, he knew that farming was his destiny.
After he had completed his schooling, he bought his first cow and slowly began developing a keen interest in cattle trading. In 1999 he read about the Land Redistribution programme and decided to apply for land. 'I knew if I had my own land my dream to become a farmer would be realised.' In 2001 Johannes stepped onto the farm Cradocksia to begin his career as a cattle farmer.
He soon looked for more land. Although he had no knowledge about crop production, he decided to try his hand at it, planting wheat. 'Because of my lack of knowledge, this was a complete failure and I did not even harvest the crop.' A neighbouring commercial farmer saw his attempt and just had to intervene. He also introduced Johannes to the right team who could teach him the correct agricultural practices to develop as a crop farmer.
This team was the Farmer Development team of Grain SA and they changed his life. 'I attended my first study group meeting in 2006 and gained so much knowledge at that first meeting that I tried never to miss a get-together.
Johannes is extremely grateful towards Grain SA who began a programme to develop farmers with little or no knowledge into grain producers who can contribute to food security in the country. 'I met Ntate Johan (Kriel) at one of my first meetings and he has played an enormous part in my development from a beginner farmer to where I am today – a graduate of the 1 500 Ton Club of Grain SA.' Last season Johannes realised the following yields: maize – 6,8 t/ha, sunflower – 1,8 t/ha and soybeans – 1,4 t/ha.
JOHANNES'S STORY
What has contributed to your farming success?
Apart from hard work, I have never been afraid to ask for advice. I listen to people who know and try to learn as much as I can from them. I have really fought hard to get everything right. It has taken me two years to get the green beans on standard, but I didn't give up. I like a challenge! When I decided to plant soybeans, people told me it would not work in the western Free State – and now nearly all the farmers in our area are planting soybeans.
How do you promote agriculture amongst the youth?
There are not many jobs available, but there is soil. I believe that young people have the wrong impression about farming. They think it is a hard job where you get dirty. They don't realise that because people have to eat, growing food and selling your produce will ensure you have an income. I often have young people to help on the farm. I try to teach them that it isn't difficult to grow vegetables – it is hard work, but anyone can do it.
Are any of your children interested in farming?
Yes, my younger daughter has shown a keen interest in following in her father's footsteps. She is attending Glen Agricultural College to learn more about grain production in preparation of her farming career.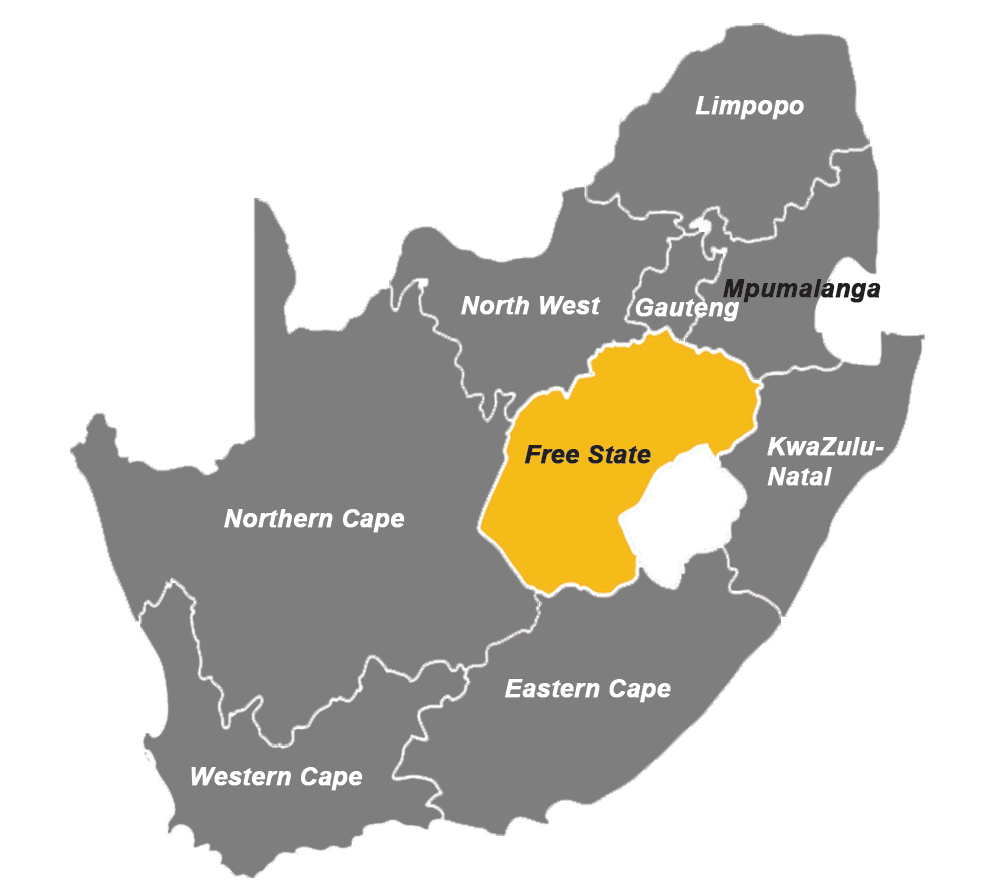 FARM FACTS
Farm: Olivine and Cradocksia. He also rents additional land from commercial farmers to plant.
Nearest town: Virginia
Region: Free State
Size: Rents more than a 1 000 ha in total.
Type: Mixed: Crops – plants maize, sunflower and soybeans in a crop rotation system, also grows green beans. Livestock – cattle and sheep.
GRAIN SA'S CONTRIBUTION
Joined Grain SA in 2004
Welkom study group
Became a 1 500 Ton Club graduate in 2022
Training courses completed:
Johannes has completed 20 of the 27 courses, which include:
Introduction courses to maize, sunflower, wheat and soybean production
Advanced courses in maize and sunflower production and marketing
Business ethics and farm management
Maintenance on tractors and farm implements
Contractor's course
Workshop skills development: Welding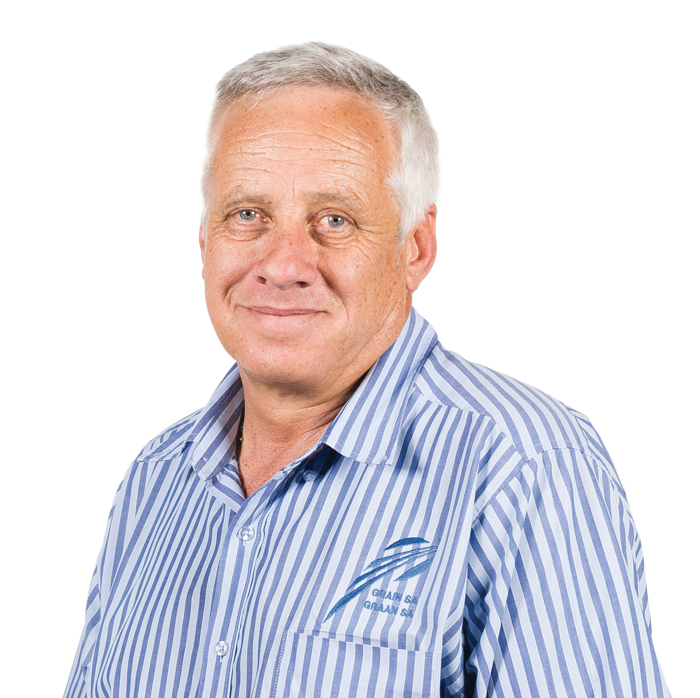 A mentor's view:
Johan Kriel, regional development manager in the western Free State, says Johannes is a farmer at heart. 'After about 50 visits to his farm, he has perhaps become more of a family member than a mentee!'