What is the secret to more than 100 years of service? At Agrico, we believe that remaining relevant in a fast-paced and changing environment is non-negotiable. That is why we strive to respond to clients' needs, identify shortcomings in the market and make the necessary investments to address them.
By popular demand, Agrico has now added two brand-new models to their range of high speed disc harrows. The new 5,0 m and 1,25 m HSD630 models are a response to your needs. This is how they can help you farm more efficiently.
The HSD630: a result of years of experience and cutting-edge engineering
The first Agrico HSD630 was manufactured in 2017. Since its birth, its popularity has stunned us. Now Agrico has invested in the latest technologies to take it to the next level. By using the latest CAD and stress analysis software, they have added 5,0 m and 1,25 m wide models to the current 2,5 m, 3,2 and 4,0 m line-up.
Agrico's latest models feature a new disc hanger that narrows the frame, and an improved bearing hub, which now contains a double row taper roller bearing and a M30 spindle for extra long lifespan.
Yet, there is no point in completely reinventing the wheel. The basic design of the previous discs has proven itself over and over again, and these fundamentals have not been tampered with. The same optimal disc angle, rubber trip mechanism and rollers remain, preserving the maximum working depth (160 mm) and famous high working speed (up to 16 km/h).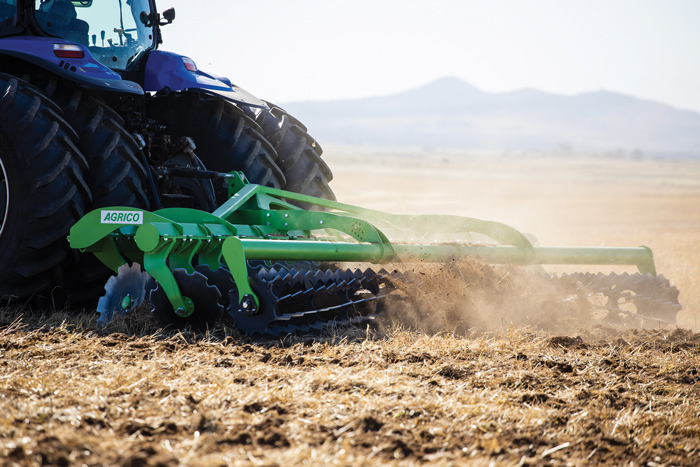 The 5,0 m HSD630: more strength, more power, more efficiency
Every year, increasingly larger and more powerful tractors are allowing us to push the boundaries when it comes to implement design. This, coupled with the need for increased productivity to keep farms profitable, means that agricultural machines need to be bigger, better and more efficient than ever before. Thus, the need for a larger HSD630 than the 4,0 m originally designed.
The 5 m HSD630 suits a tractor with a 125 kW to 160 kW engine. While the frame of the 5,0 m HSD630 has the same basic design as the smaller models, it has been reinforced to allow us to attain a larger width. The heavier frame raises the mass per disc to 80 kg, allowing for even better penetration.
The well-known Agrico cage roller is kept unchanged – why change what works? It consists of two sections with a central bearing to help carry the load and offer the same great results.
A 1,25 m HSD630 is perfect for manoeuvring through vineyards and orchards
The Agrico high speed disc harrow has also caught the attention of various producers who saw just how useful it could be to their crop rows. Orchards and vineyards require a tool to efficiently clean weeds and level soil between rows. The effective working and high speed of the HSD630 makes it perfect for just that.
Utilising the input from producers and growers alike, the Agrico engineering team used CAD to design the 1,25 m HSD630. For their smallest HSD630 yet, a packer roller was chosen as standard. By raising the implement weight to 108 kg/disc, the packet roller ensures good penetration and efficient soil consolidation and levelling. The 1,25 m HSD630 hitches with a category 2 three-point hitch on a fixed toolbar.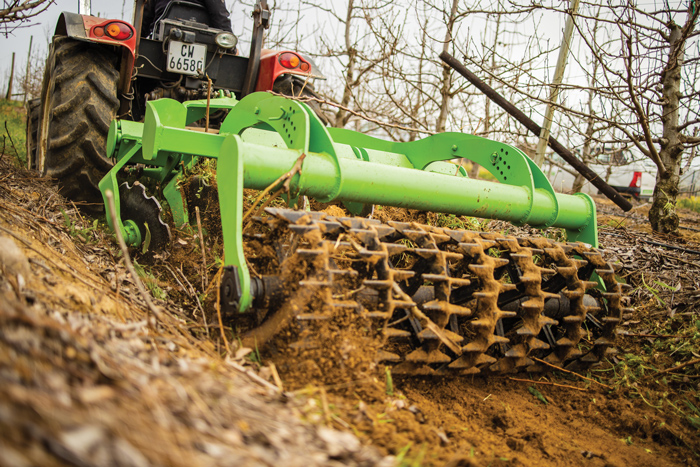 Agrico offers innovation where it matters
In today's competitive market, optimal solutions are not optional. Agrico has a long history of agricultural implement manufacturing and the experience gained. It is experience, knowledge of local conditions and close relationship with clients that perfectly positions their engineers to produce optimal-functioning machinery.
Agrico uses the latest technology to bring you elegant solutions that fulfil local needs. To match the increasing demand for Agrico implements, their production facility in Bellville has been improved with the addition of various new machines in the past few years. The factory now boasts a Trumpf laser cutter and CNC bending brake, a Kasto CNC mitre saw, CNC lathes and a state of the art spray booth.
These precision machines and only the best materials ensure that every Agrico implement is of top-quality and perfectly suited for South African conditions.
For a quote, or to learn more, contact us at sales@agrico.co.za, call +27 21 950 4111 or visit www.agrico.co.za/contact/