The recent unprecedented unrest which swept from the two main cities in KwaZulu-Natal (KZN), Durban and Pietermaritzburg, through to rural towns and communities across the province, has forever changed the agricultural environment in which producers, agribusiness owners and local economic hubs conduct the business of agriculture.
This is according to Kwanalu, the KZN agricultural union representing producers, rural members, commodity groups and agribusinesses in the province. Sandy la Marque, CEO of Kwanalu, said the lawlessness and violence had threatened to derail the critical, essential and highly sensitive agricultural value chain and the livelihoods of communities who depend on it.
She believes that the public unrest and the repercussions on the sensitive agricultural value chain have brought with it many informed insights, hard lessons and confirmation of the critical importance of sound structures within organised agriculture.
'The long-term impact of the unrest on our farming communities and the local towns in these areas, has been severe. Entire towns and businesses were destroyed, bringing with it implications for future food security and the threat of job losses, which has had a knock-on effect on farming in these areas,' she said.
Movement of produce impacted severely
The impact of the closure of the N3, as the primary gateway for the movement of produce and products into and out of the province, also had catastrophic consequences for producers, agribusinesses, retail stores and the entire value chain. As just one example, 25% of South Africa's milk moves out of KZN – which of course could not be moved. 'The effects of the closure of various distribution centres for packaging and feed for animals, fertiliser storage and the lack of fuel … so the list goes on, severely set back the agricultural economy of KZN,' said Sandy.
In response to the closure of the N3, Sandy called for the removal of the Mooi River Toll Plaza at a KZN stakeholder meeting attended by minister Thoko Didiza held on 16 July – citing the severe risk its location places on the sustained economy of KZN. Sandy recommended to government that an economic security risk analysis be conducted on the location of the toll plaza.
'We strongly believe that the findings would more than justify the relocation or removal of the toll in its entirety. We call on government to acknowledge the risk that exists with its location,' Sandy said at the time.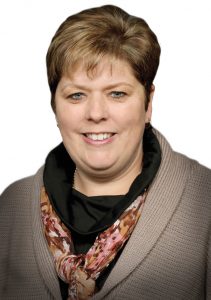 Impact on communities
Amidst the unrest, Kwanalu conducted a real-time survey amongst its leadership's membership base to assess the impact on agriculture and rural towns in the province. The real-time snapshot survey conducted three days into the unrest revealed that 64% of towns experienced severe food shortages, 32% had moderate food shortages and 4% had a relatively secure source of food supply.
It revealed that economic activities were demolished in more than 55% of rural towns, with 15% of towns with a severe degree of damage (between 40% and 80%) to businesses and trade, while a further 15% of towns experienced limited looting with their centres 'partially intact' (between 11% and 40%).
Interventions by Kwanalu and other stakeholders
In response, Kwanalu led a series of critical national interventions together with Agri SA, to ensure that the impact on the province's agricultural value chain, future food security and rural stability was minimised. Kwanalu and Agri SA then amalgamated resources with WeAreSouthAfricans and their partners, REMAX SA, OneLogix, Toyota Knights, various Round Tables and Hino Pietermaritzburg, to bring in more than five tons of donated food from Gauteng, nearly 32 tons of maize meal donated by Senwes, four tons of food donated by Karino Farms in Mpumalanga through OrangeHearts (Citrus Growers Association), potatoes and onions from OneFarmShare (HelloChoice) and two tons of sugar from UCL Pty Ltd. This amounted to a total of R5 million worth of food aid feeding more than 500 000 people and ensuring food security for a further 300 000 in the upcoming weeks.
'Kwanalu has undertaken to restore value chains, address rural security and restore rural stability to the communities surrounding our members' businesses in the interests of our members. Added to this, our leaders in these towns are now advancing on ideas of strengthening civil society to achieve stability and to stop the further decay of these critical towns across the province,' said Sandy.
Valuable lessons learnt
According to Sandy, local police forums where community members and the local SAPS meet regularly are important as this is where the 'rural conversation' starts.
'In many small towns, these relationships are forged through regular meetings with the local SAPS, security clusters, community members and farmers. This meant that when the unrest broke out, everyone was able to work together. The lesson here is that we need these systems to be happening in all areas; where we do not have these solid working relationships, we experienced more challenges,' said Sandy.
She added that the issue of good communication channels in rural areas was highlighted as in many areas, cell phone towers were down. Among other lessons to arise from the experience was the importance of leadership of farmers' associations.
'We instantly created a joint operations committee (JOC) of leaders of all farmers' associations, commodities and affiliates who we met with daily during the two weeks of the unrest and weekly since then. We were able to communicate timeous and accurate information to our members and to get real-time feedback from them. The JOC proved to be an invaluable tool,' she added.
For more information on Kwanalu, visit their website at www.kwanalu.co.za.