Worldwide, grain industries rely on a strong base of research to address challenges, increase profitability and promote sustainability. In South Africa, capacity has become severely eroded, leaving the industry with a significant shortage of research support and innovation.
The Grain Research Programme (GRP) is a multistakeholder programme established to support industry and government with research and innovation. Grain SA and the South African National Seed Organisation (SANSOR) are industry partners to the programme and ensure alignment of research activities with industry needs. The Department of Science and Innovation (DSI) as well as the Department of Agriculture, Land Reform and Rural Development (DALRRD) are also critical partners to the success of the GRP.
This programme was formed to engage directly with grain stakeholders to initiate research that will support the industry by identifying future challenges and exploring possible solutions to these challenges. Stakeholders include grain and oilseed producers, the seed industry and government.
The GRP conducts research and delivers services to the grain industry. In addition, the GRP enables access to a greater complement of researchers, focussing specifically on developing capacity. Through the research conducted, young researchers (MSc and PhD students, technicians and postdoctoral fellows) are trained.
This programme was formally established during August 2020, and several research projects are already in progress. Main focus areas of the GRP are to investigate pest and disease incidences, to understand the diversity of predominant pests and diseases in South Africa as well as the impact of climate on crop physiology.
Services delivered by the GRP include pest and disease diagnostic services, extension services and an insect-rearing facility for lepidopteran pests such as fall armyworm and maize stem borers. The diagnostic clinic was established for producers to identify the organisms causing disease or pest infestations present in their fields. Correct identification is key to appropriate control/management strategies. Producers can make use of the facility by visiting fabinet.up.ac.za and clicking on hosted sites/diagnostic clinic. Alternatively phone Lieschen de Vos on 012 420 3938/5826.
The GRP extension services team conducted pest and disease surveys during the 2020/2021 season to identify the most prominent diseases as well as to collect pest and disease samples for research projects. Surveys were conducted in the Free State, North West, KwaZulu-Natal, Mpumalanga and Eastern Cape. Samples were collected from summer grain crops and identifications and analyses are in progress.
An insect-rearing programme and an associated research project have been established to rear larvae of the maize stem borers Busseola fusca and Chilo partellus and to understand the population diversity in order to improve pest management on maize (scan the QR code below to watch a short video). Maize breeders use these insects to screen maize varieties for resistance and then use resistant varieties in breeding programmes. As pests develop resistance to biotechnology traits and pesticides, it is important to continually improve varieties to ensure the best protection for an optimum yield.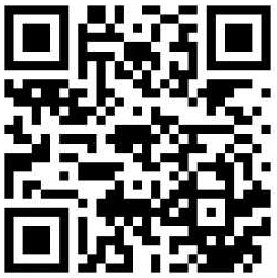 The initial academic partners involved are the University of Pretoria (UP) and the University of the Free State (UFS). Grain SA and SANSOR were the grain producer and seed industry partners who supported the initiative from the outset.
We look forward to continued collaboration with industry and academia to establish a leading programme to support our producers and agricultural businesses such as seed companies.