One thing we must understand is that everything changes. Some quite quickly. A good example is what happened in New York City in less than 20 years. In the year 1900, there were hardly any engine-driven vehicles on the city's roads. The main transport in the streets were horses and carts pulled by horses. Twenty years later, all horse transport options were replaced by fuel-driven cars.
The writing is on the wall that we are also going to see engines that use fossil fuels be replaced by battery-powered motors within the next 20 years. Some car manufacturers already no longer make diesel-powered vehicles because of the pollution attributed to diesel fuel.
Diesel as fuel is taking its last breath, but the South African agricultural sector is still heavily diesel-focused. The clock is ticking, and producers should accept the fact that there will be no diesel as an option within 20 years or even sooner. Some producers living close to towns can already seriously consider vehicles with petrol engines and even, as in the case of the Volvo XC 60 T8 Recharge and Mercedes Benz GLC, the possibility of a hybrid (combining fuel and electrical power sources in one vehicle).
The first step will be to migrate to petrol. A good example is to have a fresh look at outstanding petrol-driven vehicles currently available, such as the new Jeep Gladiator.
We must also accept that just as diesel is being phased out, petrol too is eventually going to be phased out. Electrical vehicles that are already plentiful in first-world countries will slowly but surely replace all fuel-burning motor-driven vehicles in Africa, and producers should also consider replacing their current passenger vehicles with hybrid vehicles soon. If you cannot recharge your vehicle while traveling, you should look at electrically driven vehicles with fuel-burning support; good choices are the Volvo petrol hybrids and the Mercedes Benz diesel hybrids.
However, we still also have excellent low-pollution, power-efficient diesel vehicles such as those offered by Land Rover and Mercedes Benz. The Land Rover Defender 90 is the entry-level Defender, but it offers so much for your money to make it a perfect heavy-duty 4×4 passenger vehicle for a passenger SUV. And then, of course, the elegant all-wheel drive 'soft' SUV Mercedes GLC diesel hybrid models.
Jeep Gladiator
Jeep's Gladiator is the double cab pick-up version of the Wrangler and was introduced to South Africa in 2022. Only one engine option is available: a six-cylinder 3,6-litre petrol engine that develops 209 kW at 6 400 r/min and a torque of 347 Nm at 4 100 r/min. This engine comes with an eight-speed automatic transmission with low range.
The Gladiator's ability to tackle a variety of terrains may only be matched by Ford's Ranger Raptor in the double cab pick-up market, but when it comes to ruggedness, the Gladiator reigns supreme. With front and rear locking differentials, an electrically detachable sway bar, 249 mm of ground clearance, quality BFGoodrich tires along with the vehicle's excellent approach and departure angles, the Gladiator is a formidable off-road vehicle. There is only one model in the Gladiator range: the Rubicon. It is priced at R1 329 000, including a three-year or 100 000 km maintenance plan.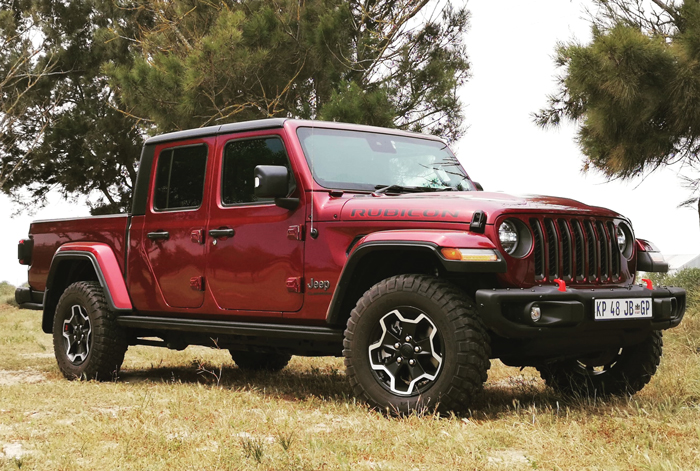 Land Rover Defender 90 range
Land Rover celebrates its 75th anniversary this year, and the new Defender has been on the South African market since 2020. The 90, which is the short-wheelbase version, was added in 2021. The Defender range is available with petrol and diesel engines. The D 250 models are powered by a three-litre turbodiesel engine that develops 183 kW at 4 000 r/min and a torque of 570 Nm at 1 250 r/min.
The power and torque figures for the D 300 models are 221 kW at 4 000 r/min and 650 Nm at 1 500 r/min. This vehicle offers extreme comfort, ruggedness, and everything technology can offer to make it really the best 4×4; especially because of its shorter wheelbase, it can negotiate rough terrain that very few other vehicles can match. The prices of the Defender 90 models range from R1,5 million for the D 250 SE to R2,8 million for the V8 petrol-driven Carpathian Edition. These prices include a warranty and maintenance plan of five years or 100 000 km each.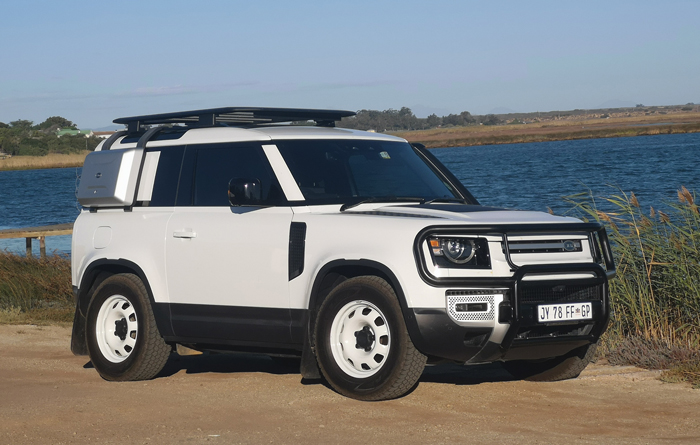 Mercedes-Benz GLC range
Mercedes-Benz GLC's second generation was introduced to South Africa earlier this year. Three models, each with 48 volt mild hybrid technology, are currently available. The entry-level model is the GLC 220d 4-Matic, powered by a two-litre turbodiesel engine. This engine develops 145 kW at 3 600 r/min and has a torque of 440 Nm between 1 800 r/min to 2 800 r/min. The hybrid battery adds 17 kW and 200 Nm.
The GLC 300 4-Matic is the only model powered by a petrol engine, a two-litre four-cylinder engine with a turbocharger that develops 190 kW at 5 800 r/min and a torque of 400 Nm at 2 000 to 3 500 r/min. The current flagship is the GLC 300d 4-Matic, powered by a two-litre turbodiesel engine that develops 198 kW at 4 000 r/min and a torque of 550 Nm at 1 800 to 2 800 r/min. A 9 G-Tronic transmission with all-wheel drive is standard on all models. The plus point of the GLC is that it is extremely comfortable to drive, with excellent road handling and safety features. The GLC models' prices range from R1 221 200 for the 220d 4-Matic to R1 418 350 for the GLC 300d 4-Matic.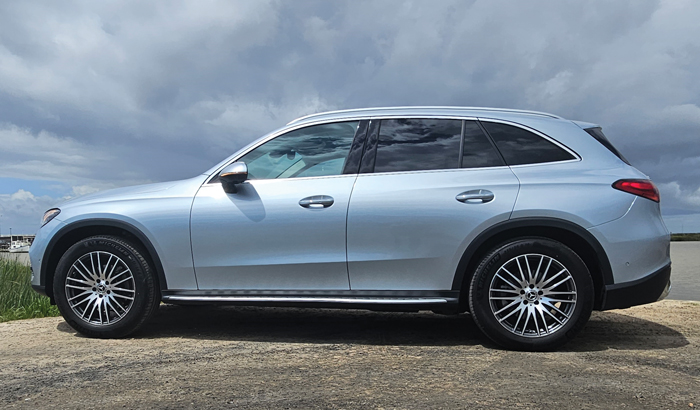 Volvo XC 60 T8 Recharge
The current Volvo XC 60 range has been available since 2018 and has become Volvo's most popular model range. The flagship of the XC 60 range, the T8 Recharge, was introduced in 2023 and is powered by a plug-in hybrid powertrain. This engine develops 340 kW and 709 Nm and also contains a lithium-ion battery with a capacity of 14,7 kW/h.
This battery can be charged either at a charging station or by reserve engine power, enabling the driver to attain a range of 81 km in full electric mode. The Volvo XC 60 Recharge is all-wheel driven, offering you driving comfort and safety like few other vehicles in this class. Two versions of the Recharge are available: the Plus is priced at R1 314 000 and the Ultimate at R1 388 000. These prices include a warranty and maintenance plan of five years or 100 000 km.