Westelike produksiegebiede
Lombard van Dyk van Hoopstad is van 1 Mei aangestel as Graan SA se bemarker vir die Wes-Vrystaat, Noordwes en Noord-Kaap. Hy is gebore en getoë in Pretoria en het na skool en weermag produksiebestuur aan Technikon Pretoria gestudeer.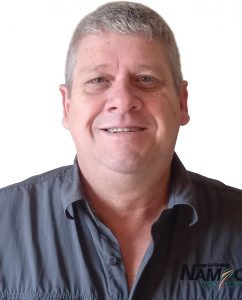 "Ek is aangestel as bemarker by Pfizer Diere­gesondheid, het na Mpumalanga verhuis en is sedertdien nog altyd betrokke by die boere­gemeenskap. Ek was takbestuurder by Northmec in Standerton en by Barloworld Agri in Middelburg en is tans woonagtig in Hoopstad in die Vrystaat. Ek het 'n absolute passie vir ons land se produsente en landbou en sien baie uit na 'n suksesvolle loopbaan by Graan SA," vertel hy.
Kontak Lombard by 082 806 9401 of stuur 'n e-pos na lombard@grainsa.co.za.
Oostelike produksiegebiede
Werner Vos, wat sedert 1 Junie aangestel is as bemarker in die oostelike streek, boer saam met sy pa in die Amersfoort-distrik. Hy het aan Morgenzon Landbou-akademie gematrikuleer en het verskeie landboukursusse oor bykans al die boerderyvertakkings op die Hoëveld voltooi.
Met 'n diepseeskipperslisensie en 'n PPL-vlieglisensie agter sy naam, beoog hy om ook 'n lisensie vir mikro­ligte vliegtuie te verwerf. "Ek is 'n buitelugmens, lief vir avontuur en die buitelewe," voeg hy by.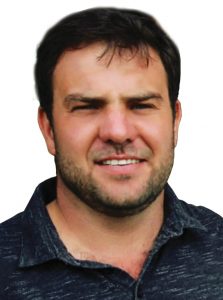 Werner was vir etlike jare in diens van Graan SA as mentor vir opkomende boere. Hy het ook vir 'n jaar in die VSA gewerk om sy algemene kennis uit te brei en die Amerikaners se boerderypraktyke as produsent te ervaar.
Hy beskryf homself as "stiptelik, eerlik en netjies op en in my werk en my persoon. Ek is lojaal, beleefd en beskou myself as 'n harde werker."
Kotak Werner by 063 851 8178 of stuur 'n e-pos na werner@grainsa.co.za.